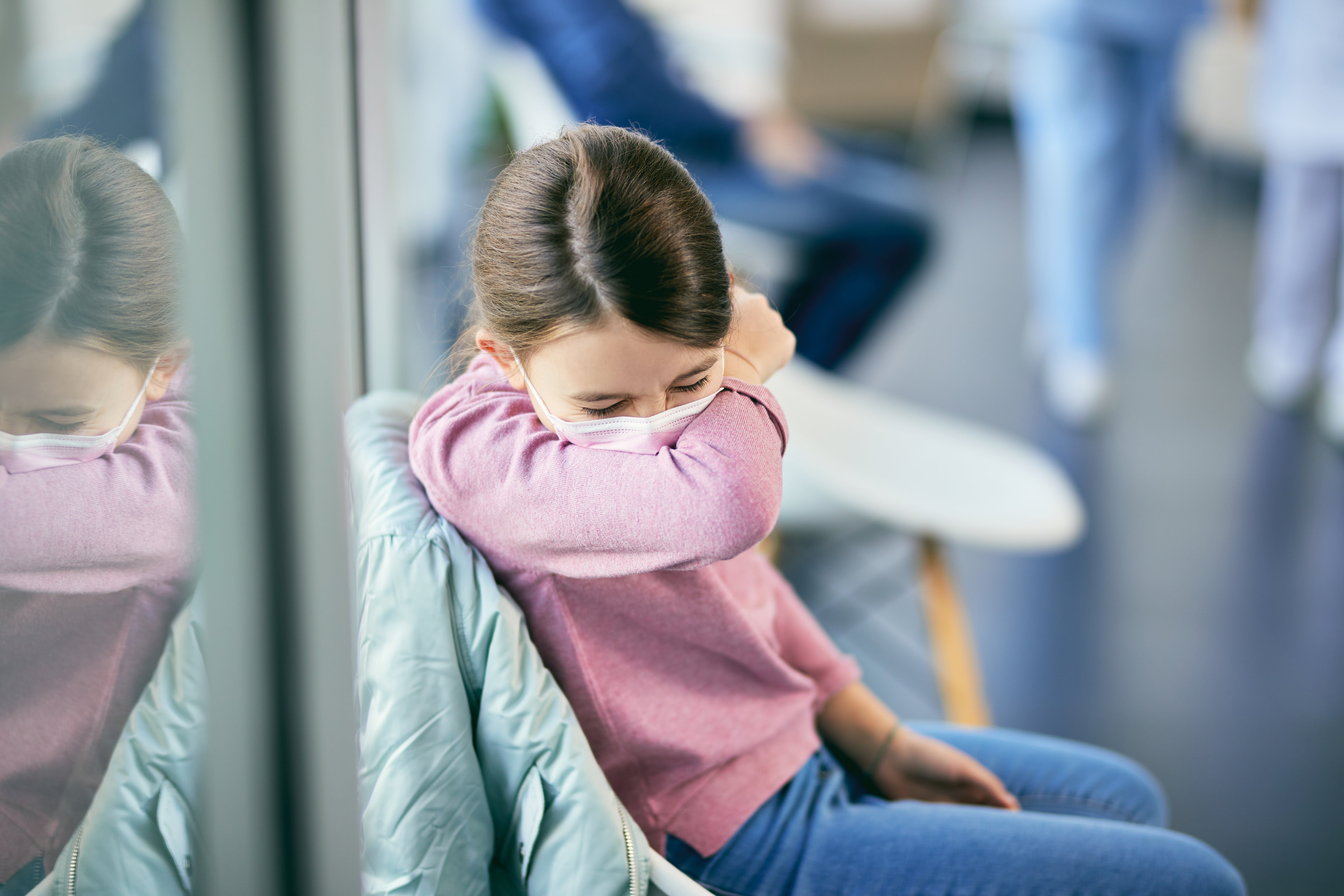 Growing numbers of children who test positive for the COVID-causing virus SARS-CoV-2 at hospitals this winter are showing up with a barking cough, the characteristic symptom of croup. Though this respiratory syndrome is usually mild, it may lead to more serious illness. An estimated one in 30,000 croup cases are fatal, according to a 2013 analysis derived from studies in a handful of countries, including Canada and the U.S.
The current spike in pediatric croup could be linked to the Omicron variant of the novel coronavirus that continues to wash over the U.S. and is infecting and sickening children throughout the country, many of whom are unvaccinated against COVID. From mid-December 2021 to end of the first week of January 2022, the seven-day average of hospitalizations among people with COVID who were age 17 and younger rose by 152 percent according to the U.S. Centers for Disease Control and Prevention. It is difficult to find data on how many U.S. children are hospitalized with both croup and COVID because doctors rarely list the former as the primary reason for hospitalization. However, preliminary data from South Africa indicate that in 1.4 percent of children hospitalized for Omicron in one area in late 2021, grade four croup was the final diagnosis.
Croup's distinctive-sounding cough occurs when a child's upper respiratory tract becomes inflamed and constricted around the vocal cords and airways, sometimes making it difficult to breathe. Other croup symptoms include a hoarse voice, throat pain and stridor—a creaking rattle when a child inhales. "It's a frightening illness, especially for young parents," says Jeffrey Starke, an expert in pediatric infectious disease at Texas Children's Hospital. Fortunately, croup's bark is often worse than its bite.
Croup is typically triggered by infection with a virus such as parainfluenza virus, adenovirus, respiratory syncytial virus—and now, it appears, SARS-CoV-2. Outbreaks tend to occur in winter, often originating in classrooms and other crowded indoor spaces. It can be difficult to precisely pin down the responsible virus without molecular testing, although doctors usually have a pretty good idea. "We can guess what's causing it if we know what's circulating in our communities," says Silvia Chiang, a pediatric infectious disease physician at Hasbro Children's Hospital in Rhode Island. Right now what is circulating is Omicron. Reported infections with the variant and COVID hospitalizations continue to rise in many parts of the country, despite an overall retreat in a surge of cases nationwide.
It is unclear whether the Omicron variant is more likely to cause croup in children than previous strains of the novel coronavirus, experts say. But Omicron preferentially infects the upper airway. And in kids, inflammation and mucus can block the airways more easily than in adults. Therefore, "it is certainly conceivable that croup would be more frequent in young children connected with this particular virus," says Christian Rosas-Salazar, a pediatric pulmonologist at Vanderbilt University Medical Center in Nashville, Tenn.
Most croup cases resolve on their own within a week, but parents should be wary of symptoms that persist after seven days. If a child begins to present additional symptoms, such as fever, loss of appetite and dehydration, that may also be a sign that the illness has escalated. Rosas-Salazar recommends that parents of young children continue to monitor for croup symptoms, test kids for COVID and seek medical attention if conditions worsen.
In severe cases, doctors may prescribe a corticosteroid to reduce respiratory tract inflammation associated with croup. Many parents who try to deal with the condition at home rely on croup remedies that have yet to be thoroughly investigated by science, in large part because the syndrome tends to be mild, Starke says. He still suggests easing coughing and stridor by running a humidifier, however, or by having kids breathe in a room with a steamy shower or bath. But cold air or soothing words may help just as much, Rosas-Salazar says. "It's important to keep the child calm," he adds, "because anxiety can actually make croup worse."