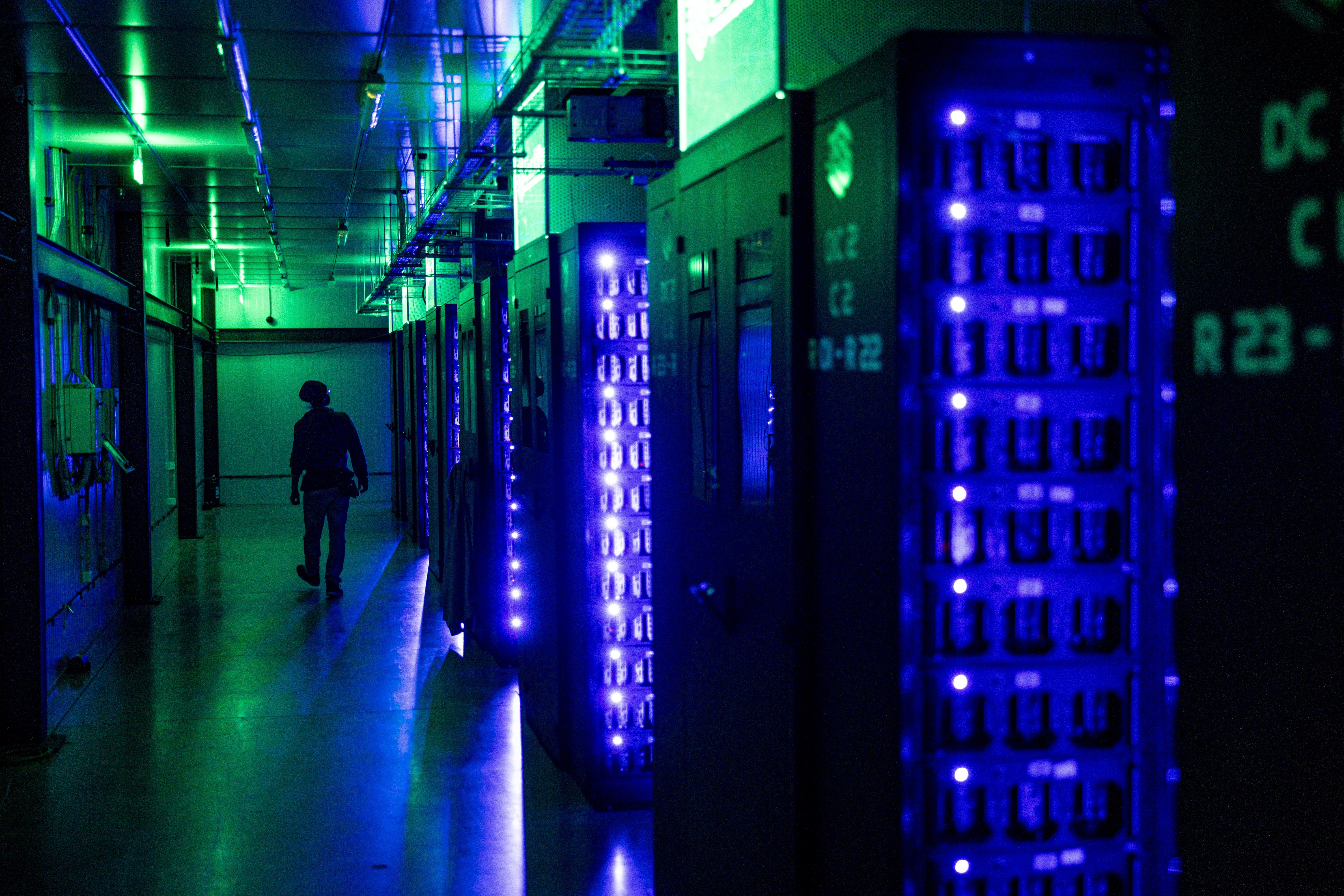 President Biden has ordered his administration to produce a report on the environmental costs and potential benefits of cryptocurrencies and the blockchain technologies they rely on.
Biden's request came yesterday as part of a sweeping executive order on the "responsible development of digital assets." Cryptocurrencies such as bitcoin and ethereum are a growing part of the global financial system—and a major new source of planet-warming emissions.
"Fundamentally, an American approach to digital assets is one that encourages innovation but mitigates the risks to consumers, investors, and businesses, broader financial stability, and the environment," National Economic Council Director Brian Deese and national security adviser Jake Sullivan said in a statement about the directive.
Biden ordered Deese and Sullivan to coordinate the executive branch review of cyptocurrency policy. It also will include the State, Defense, Justice, Commerce, Labor and Homeland Security departments as well as several White House offices.
Some 40 million Americans—or roughly 16 percent of the adult population—have used cryptocurrencies, according to the Biden administration. The total value of the loosely regulated cryptocurrency market topped $3 trillion last November but is now worth less than $2 trillion.
"We are clear-eyed that 'financial innovation' of the past has too often not benefited working families, while exacerbating inequality and increasing systemic financial risk," the presidential advisers said. "This history underscores the need to build robust consumer and economic protections into digital asset development."
For the environmental report, Biden told the White House Office of Science and Technology Policy to work with the national climate adviser Gina McCarthy, Council of Economic Advisers Chair Cecilia Rouse, EPA, and the Treasury and Energy departments.
Their paper should focus on "the connections between distributed ledger technology and short-, medium-, and long-term economic and energy transitions; the potential for these technologies to impede or advance efforts to tackle climate change at home and abroad; and the impacts these technologies have on the environment," the order says.
Biden also directed the report to examine the energy use associated with so-called proof-of-work and proof-of-stake methods for verifying transactions on open-source blockchains. That examination should include "research into potential mitigating measures and alternative mechanisms of consensus and the design tradeoffs those may entail."
The order specifically calls for more study of "potential uses of blockchain that could support monitoring or mitigating technologies to climate impacts," such as verifying carbon offsets. And the paper should consider the "implications for energy policy, including as it relates to grid management and reliability, energy efficiency incentives and standards, and sources of energy supply."
The interagency group has until Sept. 5 to produce the environmental report.
Rep. Darren Soto (D-Fla.), co-chair of the bipartisan Congressional Blockchain Caucus, and other cryptocurrency advocates have claimed that adding energy-hungry computers that produce new digital tokens could help encourage the construction of new renewable energy projects. But critics, such as Massachusetts Sen. Elizabeth Warren and other Democratic lawmakers, point to instances where cryptocurrency miners have instead propped up aging fossil-fuel-fired power plants that would've otherwise been retired (E&E Daily, Feb. 1).
Meanwhile, independent researchers have found that the annual emissions associated with bitcoin—the first and most valuable cryptocurrency—now rival those produced by the entire country of Greece (Greenwire, Feb. 25).
Biden's digital assets order was primarily focused on protecting U.S. citizens from cryptocurrency financial risks, reducing their use in illicit activity such as ransomware schemes that have shut down major energy infrastructure and maintaining the primacy of the U.S. dollar in the global financial system.
The presidential directive also placed "the highest urgency on research and development efforts into the potential design and deployment" of a U.S. government-issued central bank digital currency. China is one of more than 100 countries that is already exploring or piloting the use of CBDCs, which are a digital form of their sovereign currency.
Reprinted from E&E News with permission from POLITICO, LLC. Copyright 2022. E&E News provides essential news for energy and environment professionals.