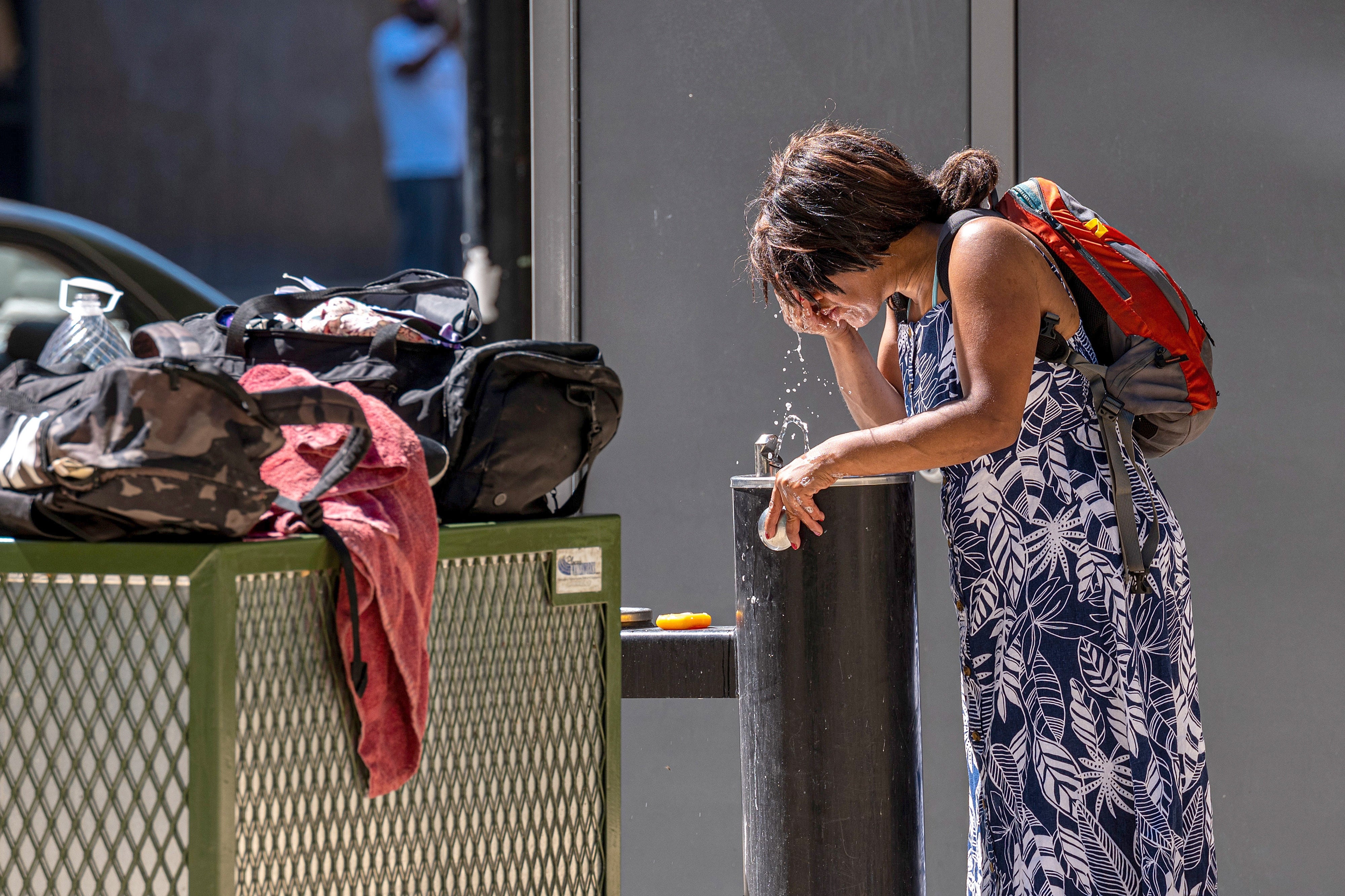 Extreme heat threatens to effect all of California in coming years, prompting state officials to outline life-saving measures in an adaptation report released this week.
Average annual temperatures have already jumped in California by more than 1 degree Fahrenheit, and it has exceeded 2 F in some areas, according to the analysis by the California Natural Resources Agency.
The daily maximum average temperature is expected to rise by as much as 5.8 F by midcentury, and as much as 8.8 F by 2100.
"Heat ranks amongst the deadliest of all climate change-driven hazards in California, and heat waves in cities are projected to cause two to three times more heat-related deaths by mid-century," the report said. "Climate vulnerable communities will experience the worst of these effects, as heat risk is associated and correlated with physical, social, political, and economic factors."
Aging populations, infants and children, pregnant people, and victims of chronic illness are especially sensitive to heat exposure, it said.
The report comes after heat-related deaths spiked along the West Coast. A heat wave in California last year broke records across the state, with Sacramento topping out at 109 F, and the Coachella Valley hitting its hottest-ever temperatures of 123 F. That sent emergency room visits soaring to 10 times their normal number during extreme heat days, including when it reached 121 F in Los Angeles County, said state Insurance Commissioner Ricardo Lara's office.
His office has asked state lawmakers to establish a statewide heat warning system. That's supposed to happen as early as this month, potentially making it the first of its kind in the nation (Climatewire, Nov. 19, 2021).
In July, prolonged heat waves killed hundreds of people in California; Oregon; Washington state; and British Columbia, Canada, where temperatures hit 121 F in Lytton, a village near Vancouver.
Yesterday's report recommended a series of actions, including a statewide public health monitoring system to identify heat illness events, monitor trends, and track illnesses and deaths. It also calls for cooling schools in heat-vulnerable communities; expanding tree canopies; and employing heat risk-reduction strategies, standards and regulations.
There's also a need to protect fish and wildlife from the impacts of extreme heat, it said.
The state's fiscal 2021-22 budget included $300 million over two years to support investments that reduce urgent heat risks.
Gov. Gavin Newsom's (D) administration "will use the Extreme Heat Action Plan to determine investments that will be prioritized for implementation," the report said.
Heat danger tends to affect people who are already at risk economically.
"Combining these characteristics and existing health inequities with additional factors, such as poverty," people isolated by language, "housing insecurity, and the legacy of racist redlining policies, can put individuals at disproportionately high risk of heat-related illness and death," the report said.
Reprinted from E&E News with permission from POLITICO, LLC. Copyright 2022. E&E News provides essential news for energy and environment professionals.