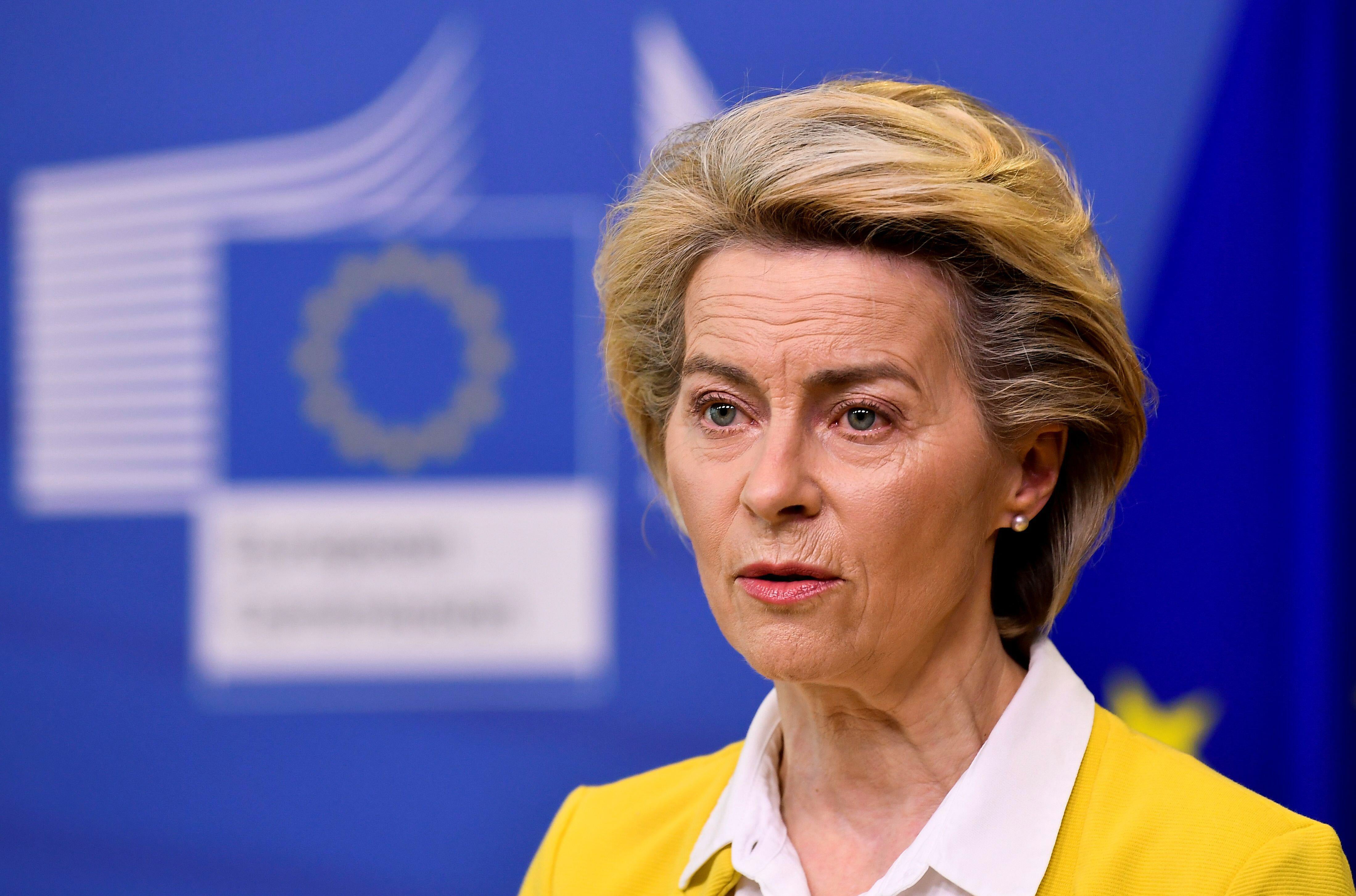 The European Union outlined an ambitious strategy to accelerate its clean energy transition yesterday in the face of spiking oil and gas prices and Russia's invasion of Ukraine.
The plan could potentially cut Europe's reliance on Russian gas imports by two-thirds by the end of the year through a mixture of buying gas from other countries and ramping up energy efficiency measures.
Those steps combined with more wind and solar, and faster permitting for large-scale clean energy projects, could help the E.U. end its imports of Russian fossil fuels by 2030, officials said.
Russia supplies Europe with about a quarter of its oil and more than 40 percent of the gas it uses to heat homes and power industries. While it has continued to deliver gas supplies, albeit at far lower volumes than usual, officials worry that Russia could shut off the taps at any moment in retaliation for E.U. sanctions over Ukraine.
"We simply cannot rely on a supplier who explicitly threatens us," European Commission President Ursula von der Leyen said in a statement. "We need to act now to mitigate the impact of rising energy prices, diversify our gas supply for next winter and accelerate the clean energy transition."
The plan lends support to a package of legislation that aims to cut Europe's greenhouse gas emissions 55 percent by 2030, and it would also ease European concerns over its energy security, said E.U. climate chief Frans Timmermans.
"Renewables give us the freedom to choose an energy source that is clean, cheap, reliable and ours," he told reporters yesterday.
The plan is based on two tracks. The first would seek to secure gas supplies from outside Russia, mainly through increased shipments of liquefied cargoes from suppliers like Qatar and the United States.
It would also increase the use of less polluting gases, such as hydrogen.
To prevent future gas shortages like the one that contributed to this year's energy crisis, the European Commission will present a proposal next month for gas storage across the E.U. to be filled to at least 90 percent of capacity each October.
The other part of the plan is to rapidly scale up renewables.
That means putting millions of additional rooftop solar panels on homes and business and doubling heat pump installations over the next five years, said Timmermans. By the end of this year, almost 25 percent of Europe's current energy production could come from solar energy, he added.
Part of the plan would speed up permitting procedures for on- and offshore wind capacity and the roll out of large-scale solar projects.
"We cannot talk about a renewables revolution if getting a permit to build a wind park takes seven years. It is time to treat these projects as being in the overriding public interest because they are," said Kadri Simson, the European commissioner for energy.
The plan would reduce, but not end, Europe's reliance on Russian energy supplies, and it acknowledges that the E.U.'s slow progress on its green energy transition has posed real risks.
"In energy, things take time, and the urgency to give up Russian gas was perhaps felt more strongly in some member states than others," Simson said. "Putin's actions have made this urgency felt across the E.U."
That marks a significant departure from past policies, which maintained imports of Russian gas as resources dwindled in Europe.
"It's a pretty clear sign that the E.U. is going to lean into more climate action as a solution to its Russia problems," said Jake Schmidt, managing director of international programs at the Natural Resources Defense Council. "Yes, they're looking to diversify their supply, but the vast majority of what they're going to put forward in the next year — and hopefully they can do it — is to double-down on their climate goals."
The Biden administration announced a ban on imports of Russian oil, liquefied natural gas and coal yesterday as it toughens its sanctions for the invasion of Ukraine. But the U.S. is far less dependent than Europe on Russian fossil fuels and won't have to make some of the painful decisions needed to reduce that reliance.
To some observers, the E.U. plan illustrates how difficult it is to move away from oil and gas.
It's not as clear, for example, that LNG could be deployed quickly given long-term contract agreements. It can also take years to build receiving terminals and other infrastructure needed to increase supplies.
"Those strategies take time," said Schmidt. "There is not some short-term solution that is to drill our way out of this."
Europe's plan could impact emerging markets that are trying to transition away from fossil fuels, if Europe outbids them for gas supplies, say energy analysts.
"When your approach is 'I just need to go buy LNG from the open market,' well, that LNG is not just sitting there waiting for you," said Nikos Tsafos at the Center for Strategic and International Studies.
That could potentially draw supplies away from parts of Asia, for example, that were using gas to transition away from coal, or raise prices so high that they revert back to dirtier alternatives.
"I think there are places like the E.U. that are going to use this crisis to double-down on the transition, and I think there are other places that will see gas as entirely unreliable and probably expensive and will have to figure out a way to do their energy planning without relying on gas and maybe relying more on domestic energy, which is often coal," Tsafos said.
That could potentially hinder broader efforts to cut global emissions.
The strategy announced yesterday targets even greater reductions of Russian gas than a 10-point plan released last week by the International Energy Agency, which proposed reducing Russian gas imports by more than a third. Additional steps could be taken to reduce those imports, the IEA said, but it would mean a slower pace of emissions reductions.
"The faster EU policymakers seek to move away from Russian gas supplies, the greater the potential implications in terms of economic costs and/or near-term emissions," the IEA plan states.
Timmermans, the E.U. climate chief, said it's possible that some member states could continue using fossil fuels if they comply with the E.U.'s clean energy and self-sufficiency goals.
"We don't say no to all fossil fuels immediately," he said. "The quicker we can move to other non-fossil gases, like hydrogen and ammonia, the better it is, but [for] some time we will also need these other fossil fuels."
Reprinted from E&E News with permission from POLITICO, LLC. Copyright 2022. E&E News provides essential news for energy and environment professionals.