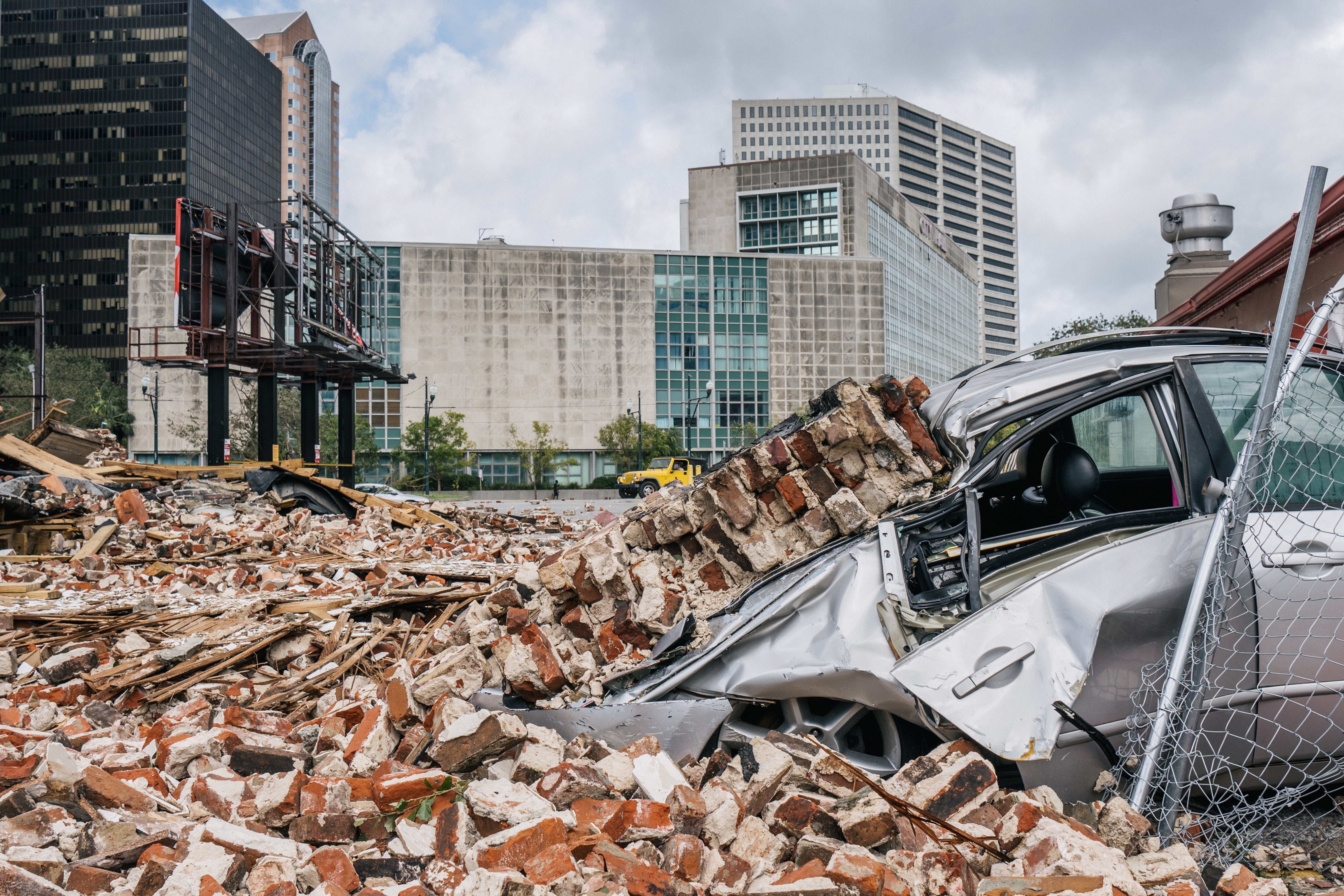 For only the third time since 1970, insured losses from extreme weather events worldwide exceeded $100 billion, according to a report yesterday by Swiss Re, the global reinsurance company.
Insured losses this year from storms, floods and other dangerous events are projected to reach $101 billion, with the damage occurring overwhelmingly in the U.S., Swiss Re said.
The report is preliminary and does not include last weekend's tornadoes in Kentucky and surrounding states, which caused an estimated $3 billion in damage.
The world's costliest weather-related disaster this year was Hurricane Ida, a Category 4 storm that cut a path of devastation from Louisiana to New York in late August and early September and caused an estimated $30 billion to $32 billion in insured damages, according to Swiss Re.
The second-costliest event was the winter storm that knocked out power for millions of people in Texas in February and caused $15 billion in insured losses, Swiss Re said.
Outside the U.S., the costliest weather event was the flooding in July that swamped Germany and Belgium and caused $13 billion in insured damages. Weather events include storms and tornadoes, flooding, drought, heat waves, wildfire, and cold weather, but not earthquakes and tsunamis.
"It seems to have become the norm that at least one secondary peril event such as a severe flooding, winter storm or wildfire each year results in losses of more than $10 billion," Martin Bertogg, head of catastrophic perils at Swiss Re, said in a statement.
The insured losses this year from weather events are the third costliest since Swiss Re began tracking them in 1970. The largest weather-related losses—$152 billion—occurred in 2017 when hurricanes devastated Puerto Rico, Texas, Florida and the U.S. Virgin Islands. In 2005, there were $141 billion in insured losses, caused largely by Hurricane Katrina.
Swiss Re's analysis includes only losses that are covered by insurance, which the company acknowledges excludes tens of billions of dollars of uninsured damage, particularly in Europe, where there is a "very large flood protection gap."
By contrast, NOAA's preliminary estimate for the total damage caused by Ida is $64.5 billion, with the losses occurring mostly in Louisiana, New York and New Jersey.
Disaster modeling firm Karen Clark & Co. estimated yesterday that the recent tornadoes caused around $3 billion in total damage. The damage was concentrated in Kentucky, where hundreds of homes and businesses were destroyed, and also occurred in Arkansas, Illinois, Mississippi, Missouri and Tennessee.
The $3 billion estimate is far less than the $11 billion in damage that NOAA says occurred when tornadoes devastated 15 states from Texas to Pennsylvania in May 2011 and killed 158 people in Joplin, Mo.
Reprinted from E&E News with permission from POLITICO, LLC. Copyright 2021. E&E News provides essential news for energy and environment professionals.