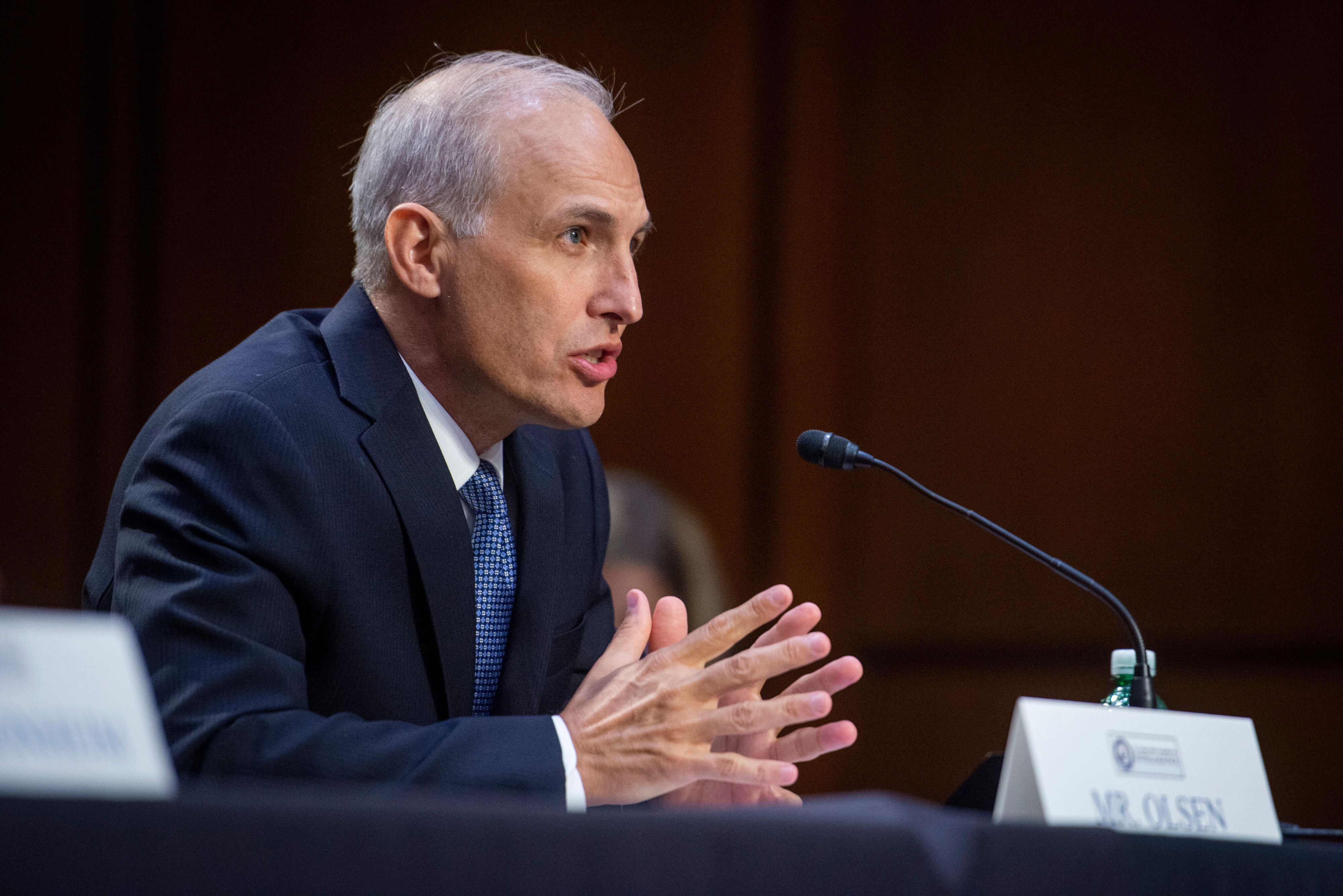 The US Department of Justice (DOJ) announced yesterday that it will effectively terminate the controversial China Initiative, a programme that sought to protect US laboratories and businesses from espionage. Instead, the programme will be broadened to cover other countries of concern and renamed.
Scientists who spoke to Nature are relieved to see the initiative end—the programme frequently targeted academic researchers for failing to disclose funds from China or partnerships with institutions in that country. But they fear that the damage to scientific collaborations with researchers in China will be long-lasting, and hope the US government further makes amends for the harm that the initiative caused.
"These changes are long overdue and certainly welcome," says Jenny Lee, a social scientist at the University of Arizona in Tucson who studies research collaborations and geopolitics. In particular, she was glad to see during the DOJ's announcement, that "it seemed there was an acknowledgement that the China Initiative failed in some respects".
When announcing that the agency would be shuttering the programme during a speech on 23 February, Matthew Olsen, the US assistant attorney general for national security, said that "safeguarding the integrity and transparency of research institutions is a matter of national security—but so is ensuring that we continue to attract the best and the brightest researchers and scholars to our country from all around the world".
Olsen was clear that China is a threat to US research security. The DOJ, however, will pursue a broader plan called the Strategy for Countering Nation-State Threats to tackle the increasingly "aggressive" and "nefarious activity" of what he called hostile nations in addition to China, including Russia, Iran and North Korea.
"These nations seek to undermine our core democratic, economic and scientific institutions," he said. "And they employ a growing range of tactics to advance their interests and to harm the United States."
Initiative drift
Scientists and civil liberties groups had been calling for the China Initiative to end for more than a year. Critics of the initiative said it was biased against researchers of Chinese descent, and pointed to the damaged lives and careers of those who have been arrested: for instance, nanotechnology researcher Anming Hu at the University of Tennessee, Knoxville, was acquitted following a mistrial. Hu was under house arrest for over a year while awaiting trial and had been fired from his job (the university recently rehired him).
Although the US government has caught genuine Chinese spies stealing US trade secrets and scientific and technological developments, many think the China Initiative had veered off course by focusing on academics who had improperly filled out applications for funding from US agencies. One of the initiative's architects, Andrew Lelling, a former US attorney for the district of Massachusetts, acknowledged this shift in a statement he posted last year: "This was sound policy, but the Initiative has drifted and, in some significant ways, lost its focus".
The reforms to the China Initiative were driven in part by concerns from the academic and scientific community, Olsen said. A number of university and advocacy groups had submitted letters to US attorney general Merrick Garland asking for a review of the programme last year. Olsen was charged with evaluating the initiative, a process he completed after 3 months. Olsen acknowledged that the cases brought against researchers under the China Initiative gave a perception of bias against those of Chinese descent and undermined international collaboration. However, he also said he hadn't seen any evidence to suggest that the DOJ took any decisions due to racial prejudice.
The volunteer group APA Justice, which has been advocating for researchers of Asian descent, says it disagrees with Olsen's assessment but welcomes "the end of the ill-conceived initiative and DOJ's openness to listen and respond to community concerns". In December, an analysis from the news outlet MIT Technology Review found that nearly 90% of all China Initiative defendants were of Asian origin—a fact that Lee says is indisputable evidence of racial profiling.
A report co-authored by Lee and released in October surveyed nearly 2,000 scientists in the United States and found that more than half of respondents of Chinese descent reported experiencing 'considerable' fear, anxiety or a mixture of both that they are being surveilled by the US government. Only 12% of non-Chinese scientists reported the same concern. The survey also found that US scientists of Chinese heritage had become less inclined to communicate with scholars in China. "All of those impacts combined means that there's damage that's already been done," Lee says.
Seeking accountability
Olsen said that the DOJ will continue to pursue all current China Initiative cases, a move that mechanical engineer Gang Chen at the Massachusetts Institute of Technology, in Cambridge, called "disappointing" in an e-mail to Nature. Chen was arrested under the China Initiative in January 2021 for allegedly failing to disclose ties to China and funding that he had received from Chinese institutions on grant applications. He maintained his innocence until prosecutors acknowledged in January that Chen had not been obligated to disclose those affiliations and dropped the charges.
The DOJ's National Security Division (NSD), which was set up after the 11 September 2001 terrorist attacks in the United States to coordinate the government's national security work, will now take an "active supervisory role" in assessing evidence and guiding decisions on whether to pursue criminal prosecution for cases involving academic integrity and research security, Olsen noted during his speech. Rather than pursue criminal cases against academic researchers, the agency might decide that the offenses should be remedied through civil suits or fines, he added. Wyn Hornbuckle, a DOJ spokesperson, declined to elaborate on what these changes might look like in practice, or whether the NSD previously had an "active supervisory role" over cases associated with the China Initiative.
Hu says that the reforms are "encouraging" and could be a positive start to healing the hurt caused by his and others' wrongful prosecution. However, he says he is waiting to see what action the government actually takes, and whether the FBI and other law enforcement agencies are held accountable for their behavior. Some have been trying to get the US government to make amends for wrongful prosecutions. For instance, Xiaoxing Xi, a physicist at Temple University in Philadelphia, Pennsylvania, has been attempting to sue for compensation following his wrongful arrest for allegedly sharing restricted technological know-how with China. His case predates the China Initiative, but shares features with those brought under the programme. Prosecutors dropped charges ahead of trial.
Chen wrote to Nature that he applauds the changes but also thinks that US Congress should hold the DOJ and FBI accountable for the "harassment" of academic researchers. "The chilling effect will have a long-lasting damaging effect to US higher education and America's ability to attract and retain world talents unless the government acknowledges its own wrongdoings," he says.
This article is reproduced with permission and was first published on February 24 2022.