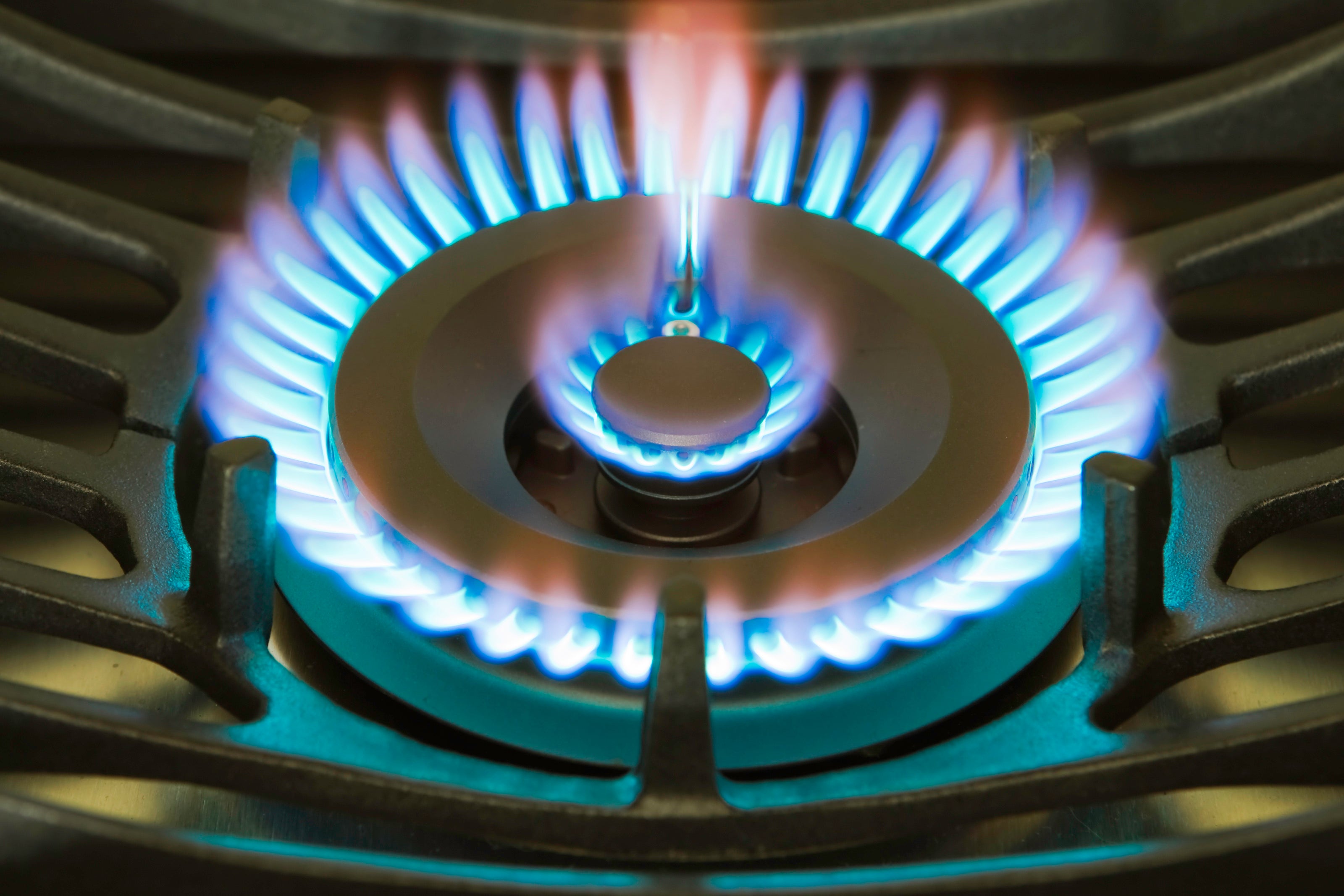 A new study is reporting a larger climate impact from gas stoves than previously thought, stoking a debate about one of the largest sources of greenhouse gas emissions: buildings.
Published by a team of four Stanford University Earth-system scientists today in the peer-reviewed journal Environmental Science & Technology, the study concluded that U.S. gas stoves could emit as much greenhouse gas annually as a half-million cars. That would come chiefly in the form of methane, a gas that is more potent than carbon dioxide over a two-decade period.
About three-quarters of the methane measured by the Stanford researchers was leaked when the stoves weren't being used.
"We found a slow bleed of methane that would happen while the stove was off," said lead author Eric Lebel, a doctoral student at Stanford. Lebel is also a senior scientist with PSE Healthy Energy, a public health nonprofit that is often critical of fossil fuels.
The leaks were probably occurring on pipe fittings located in the kitchen itself and could drag on without being detected, since methane doesn't give off a smell, Lebel and a co-author, Stanford professor Rob Jackson, told E&E News.
Once people used the stoves to cook, the associated indoor pollution—in the form of nitrogen dioxide—could quickly rise to unhealthy levels, they found. For kitchens with poor ventilation, the amount of NO2 could exceed what EPA prescribes as the exposure limit for outdoor air quality, according to the study.
The team obtained their measurements by sealing off kitchens with a plastic partition, using a relatively small sample size—approximately 53 homes and rentals located in California.
The age of the stoves didn't affect the outcomes, which were consistent across stoves ranging from three to 30 years old.
Replacing the gas stoves with electric-powered ones would be the most complete solution, said Jackson. "I think the only way to solve this problem systematically is through electrification," Jackson said.
Gas industry representatives immediately called the study flawed, biased and irrelevant for climate policy.
Frank Maisano, a senior principal at Bracewell LLP who represents gas appliance manufacturers, utilities and other industry clients, said the measurements were "in no way a realistic measure of the circumstances in a typical home … or any home."
Federal agencies have not marked out gas stoves as an area of significant concern for health or air quality, he argued.
For instance, an EPA-led roundtable made up of federal and state agency members, industry representatives, and researchers, known as the Federal Interagency Committee on Indoor Air Quality (CIAQ), has never identified emissions from gas stoves as "an important issue concerning asthma or respiratory illness," wrote Maisano in an email to E&E News.
"It is too bad that we aren't trying to find out more important things about indoor air quality rather than pushing a political agenda centered around electrification," he said.
Research attention on gas stoves' emissions has been scant, compared to the climate footprint of pipelines and other large-scale gas infrastructure, according to outside researchers who weren't involved in the study.
The Stanford team described the stoves' emissions as a gray area for regulation, too.
Indoor air quality is largely unregulated by federal agencies.
The methane leaks documents in the study also were too small to pose safety threats or trigger action from consumer-product regulators, the researchers said.
The team estimated that gas stoves emit about 28 gigagrams of methane per year, which is higher than the 24 gigagrams of methane that the EPA estimates are given off by all stationary sources of building heat.
"These emissions have fallen through the cracks," said Jackson.
'Harder to push aside'
This year, at least four state legislatures are considering bills that establish prohibitions on fossil fuels in new building construction: Maryland, Rhode Island, New York and Massachusetts.
No state has ever banned gas for building use. Several dozen cities have done so but often carved out exemptions for gas stoves.
"This [study] is going to make the gas stove much harder to push aside," said Brady Seals, a manager for the carbon-free buildings program at RMI, which advocates for clean energy. "It's actually a lot bigger of a climate problem than we thought."
In many red states, though, lawmakers have already padlocked natural gas's share of the market by preventing cities from mandating a switch to clean sources of building heat. Twenty states have passed laws that preempt local bans on fossil fuels in buildings.
National gas advocates, meanwhile, have promoted substitutes like hydrogen and biomethane as future sources of building heat that could give off less carbon.
The Stanford study's conclusions hint at a problem that might apply to those emerging technologies as well. Both hydrogen and biomethane are themselves greenhouse gases if they leak into the atmosphere.
Some 43 million U.S. homes use gas for cooking, close to one-third of all households. But in some regions, gas is the dominant share.
In California, home of most city-level gas bans, mandates have led to court battles. The state's restaurant association sued the city of Berkeley for banning gas stoves in new construction, though a federal judge threw out the lawsuit last summer.
"It's definitely hard to convince people there are alternatives," said Lebel.
"There's something human about cooking on an open flame. It's something our ancestors did. We do it now. It has that visual appeal. You can see it get hotter or colder. But in order to decarbonize everything you have to electrify the entire house," he said.
Reprinted from E&E News with permission from POLITICO, LLC. Copyright 2022. E&E News provides essential news for energy and environment professionals.