Refresh
Russian space chief trades barbs with astronaut Scott Kelly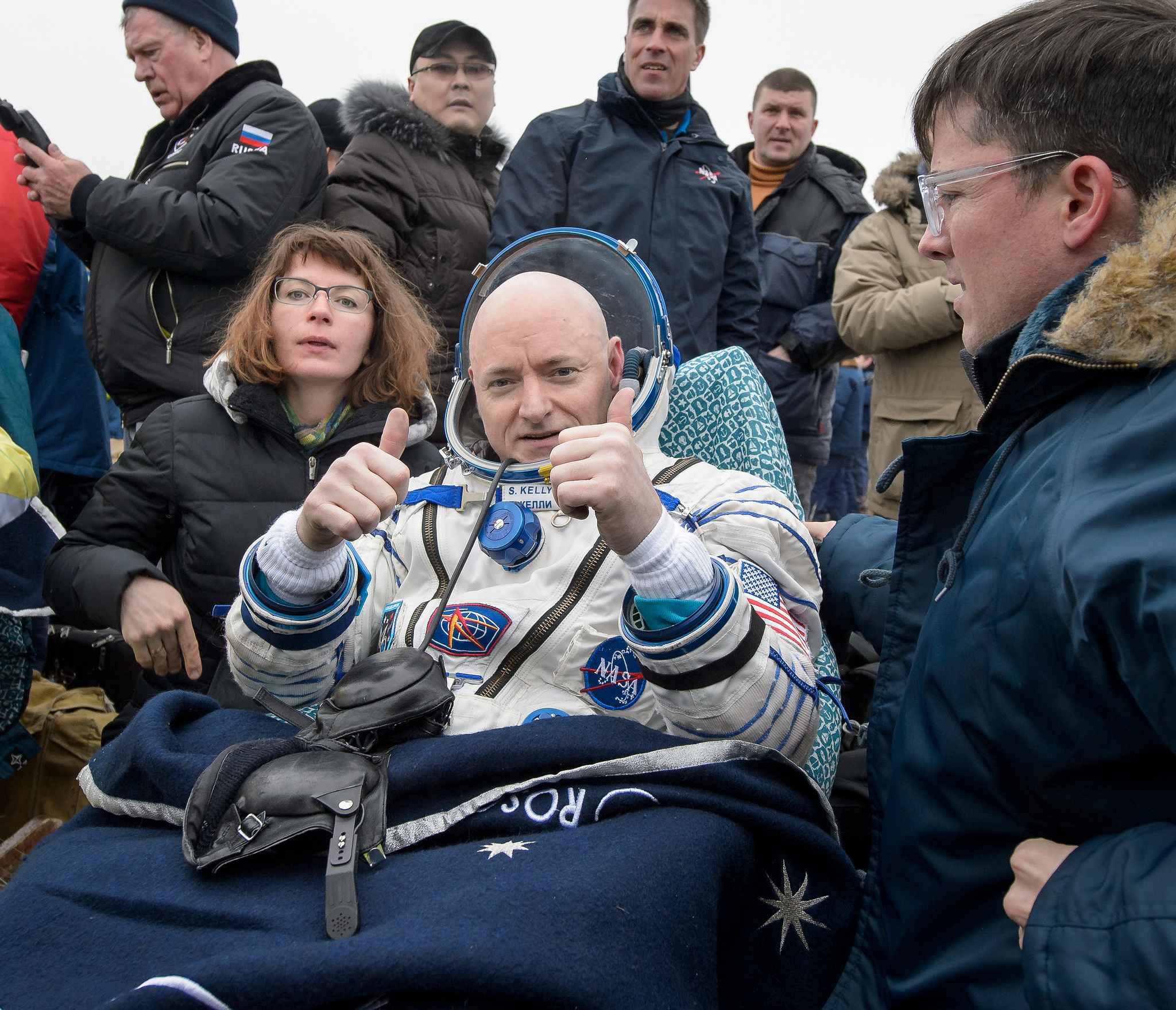 Dmitry Rogozin, the head of Russia's Roscosmos space agency, traded Twitter barbs with former NASA astronaut Scott Kelly on Monday (March 7) amid the ongoing Russian invasion of Ukraine. 
Kelly, who spent nearly a year aboard the International Space Station in 2015 and 2016 and returned to Earth on a Russian Soyuz spacecraft, has been a vocal opponent of Russia's actions in Ukraine. On Sunday (March 6), Kelly tweeted in Russian that the country's recent covering up of international flags on a Soyuz rocket carrying commercial satellites was harming Russia's space program. 
"Dimon, without those flags and the foreign exchange they bring in, your space program won't be worth a damn," Kelly wrote on Twitter. "Maybe you can find a job at McDonald's if McDonald's still exists in Russia." 
Rogozin responded with an irate tweet that read: "Get off, you moron! Otherwise the death of the ISS will be on your conscience!" That tweet was soon deleted, and Kelly asked for an explanation. "Dimon, why did you delete this tweet? Don't want everyone to see what kind of child you are?" Kelly fired back in a tweet on Monday.
Димон, ты почему удалил этот твит? Не хочешь, чтобы все увидели, какой ты в сущности ребёнок? pic.twitter.com/xSScT2cSGuMarch 7, 2022
See more
Space partnerships fray amid Russia's Ukraine invasion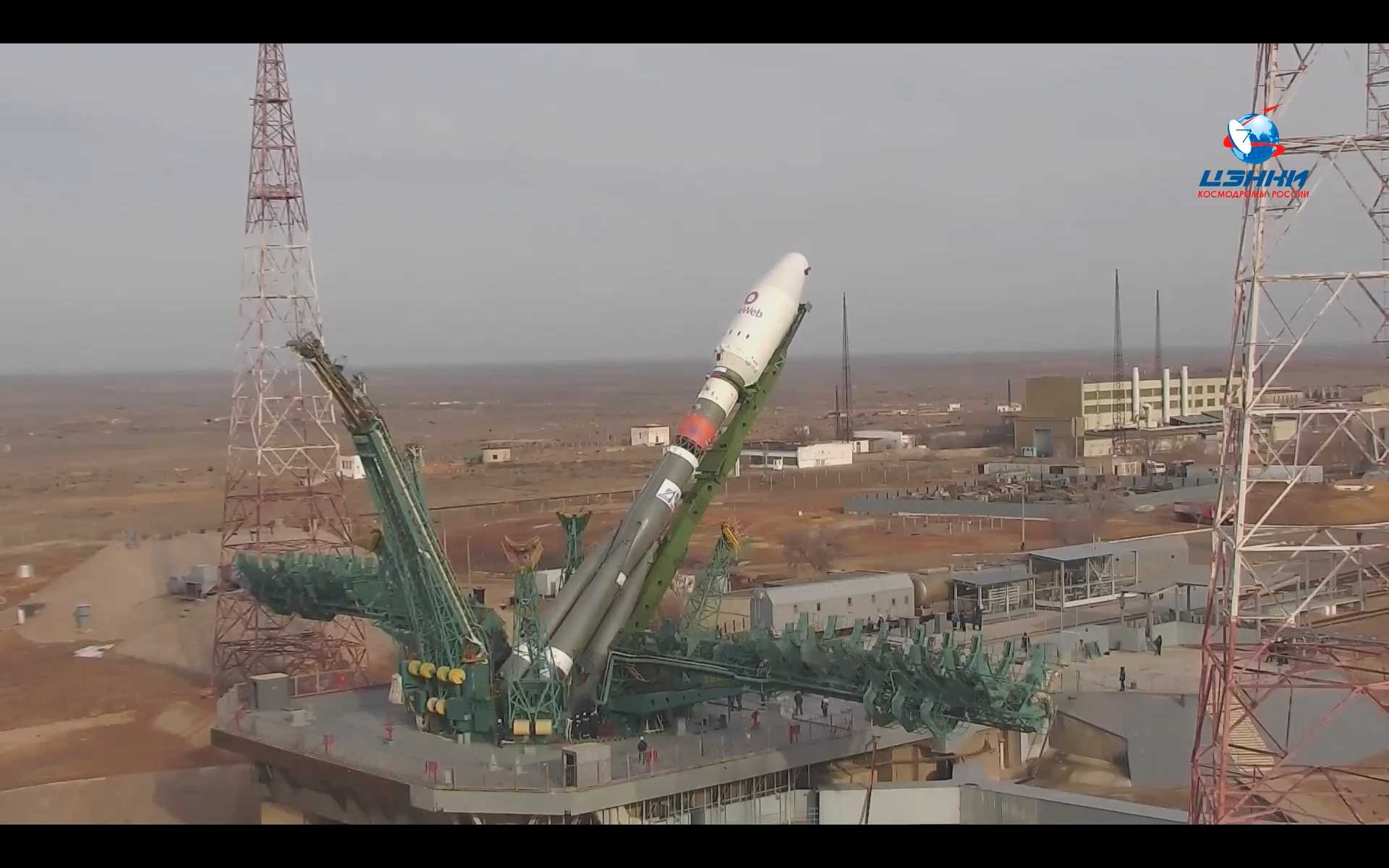 In the days since Russia invaded Ukraine, the effects of the unprovoked attack on Feb. 24 has already reached into space. 
A planned launch of a Russian Soyuz rocket on March 4 to deliver 36 OneWeb internet satellites into orbit was canceled after Russia demanded the United Kingdom government, which is a financial backer of OneWeb, divest its holdings in the company and offer assurance the satellites would not be used for military purposes. OneWeb responded by pulling its personnel from the Russian-led Baikonur Cosmodrome in Kazakhstan, where the mission was to launch from. The launch is on hold indefinitely. 
Russia's federal space agency Roscosmos has also halted all Russian Soyuz launches from Europe's spaceport in French Guiana, which are conducted by the French launch provider Arianespace. 
Germany's space agency DLR has switched off a black hole-hunting instrument on a Russian satellite and halted science cooperation with Russia. DLR officials placed the eROSITA instrument in safe mode. It is riding on the Russian satellite Spectrum-Roentgen-Gamma.
Meanwhile, NASA and Roscosmos have both stated that operation of the International Space Station is continuing as usual. The station is currently home to four American astronauts with NASA, two Russian cosmonauts and one European astronauts. A new Russian crew of three cosmonauts will launch to the station later this month, with American astronaut Mark Vande Hei of NASA and two cosmonauts to return to Earth soon after on a Russian Soyuz spacecraft.
Here's a roundup of the space impacts of Russia's Ukraine invasion so far. 
U.S. President Joe Biden stated that U.S. sanctions imposed in response to Russia's incasion will degrade Russia's space program.
Satellite images continue to reveal details about the war and military activity, as it is seen from space.
A compilation of satellite images.
Images captured by Planet (formerly Planet Labs).
A 3D video created from high-resolution images taken by Maxar Technologies' WorldView-3 satellite. 
Images from Maxar Technologies
SpaceX CEO Elon Musk sent Starlink satellite internet equipment to Ukraine as Russian attacks damaged infrastructure and connectivity. 
U.S. launch providers are reconsidering how they source their rocket components. For example: Northrop Grumman's Antares rocket has a Ukrainian-built first stage that's powered by two Russian-made engines.
Despite the ongoing conflict, NASA stated that it will continue to work with Russian space agency Roscosmos as a partner on the International Space Station.