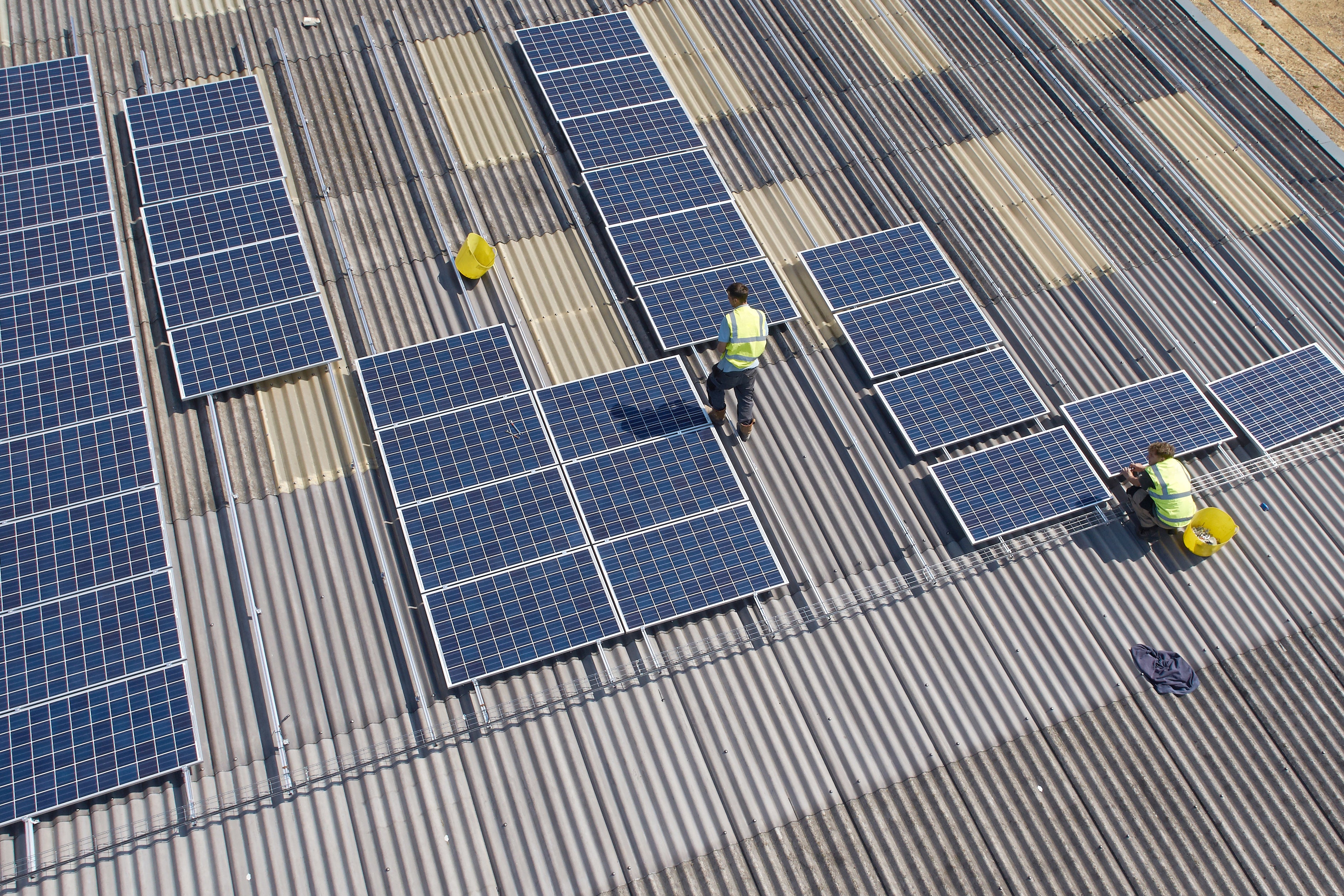 2022 is shaping up to be a solar boom. That is, if supply chain constraints don't undercut the industry.
The U.S. Energy Information Administration projects U.S. solar companies will install 21.5 gigawatts of utility-scale capacity this year, shattering the annual record of 15.5 GW set last year.
But EIA's projection comes amid a period of considerable uncertainty for the industry. The Solar Energy Industries Association, a trade group, warned last month that supply chain constraints were driving cost increases and could limit the industry growth in 2022 (Climatewire, Dec. 14, 2021).
"Developers are very pessimistic about their ability to complete the projects they had slated for 2022," said Sylvia Leyva Martinez, who tracks the utility solar industry in North America for Wood Mackenzie, a consulting firm.
Such projections come amid shipping delays and rising equipment costs. Wood Mackenzie initially projected 22.5 GW of new solar capacity in 2022. But the consulting firm downgraded its estimate to 15 GW after conducting a survey last year with top developers, which found that almost a third of projects would be delayed.
Developers increasingly are engaged in complex contract negotiations with potential buyers, Martinez said. Where past contracts typically were set at fixed prices, new solar contracts now more often include price hedges, collars and other financial tools intended to limit risks to developers and prospective buyers.
The contracts are a response to the price increases caused by pandemic-induced supply chain constraints, she said.
"It was taken for granted that market conditions were going to prevail, and that is not the case anymore," she said.
Some analysts are more bullish on solar's outlook for 2022. BloombergNEF projections for 2022 are only slightly more conservative than EIA, said Tara Narayanan, a solar analyst there. She predicted developers would overcome the supply chain constraints to achieve record installations this year, though she noted some delays are likely.
"Twenty GW or anything more than that is huge," Narayanan said. "The fact you could get to such numbers and could say it could be even bigger should tell you where the sector is going."
Indeed, there was broad consensus that solar's difficulties are temporary. Developers will benefit from improved purchasing strategies and a ramp-up of manufacturing output to meet increased demand for solar installations, Martinez said.
Both Martinez and Narayanan said they expected annual installations of at least 20 GW in the coming years.
The projections reflect the industry's massive growth in recent years. The United States installed a combined total of 15.6 GW of solar between 2017 and 2019 before installing 10.4 GW and 15.5 GW in 2020 and 2021, respectively, according to EIA figures.
By comparison, EIA said it expects the United States will add 7.6 GW of wind this year after registering a record 17.1 GW of new capacity in 2021. Natural gas additions were 6.3 GW in 2021 and are projected to reach 9.6 GW in 2022.
The solar boom has the potential to be particularly significant in states such as Texas, where the industry has exploded.
The Lone Star State boasted less than 1 GW of installed solar capacity as recently as 2017. Texas then installed 2.4 GW and 3.6 GW in 2020 and 2021, respectively. EIA projects the state will install 6.1 GW of solar in 2022, leading the country in utility-scale installations for the third consecutive year.
Texas power plants have long led the country in greenhouse gas emissions, thanks to the state's large coal fleet. In 2020, Texas power plants emitted more than 200 million tons of carbon dioxide, or about 12 percent of total U.S. power-sector emissions, according to EPA data.
But the solar boom has the potential to erode coal's footprint in Texas, said Daniel Cohan, who tracks electricity markets at Rice University. That is because many coal plants rely on high power prices during periods of increased electricity demand in the summer to make money. Solar generation matches those periods of high demand, which will put downward pressure on wholesale electricity prices.
"Solar has the potential to be a coal killer because it is generating at the very time that was most profitable for coal plants to operate," Cohan said.
Reprinted from E&E News with permission from POLITICO, LLC. Copyright 2022. E&E News provides essential news for energy and environment professionals.