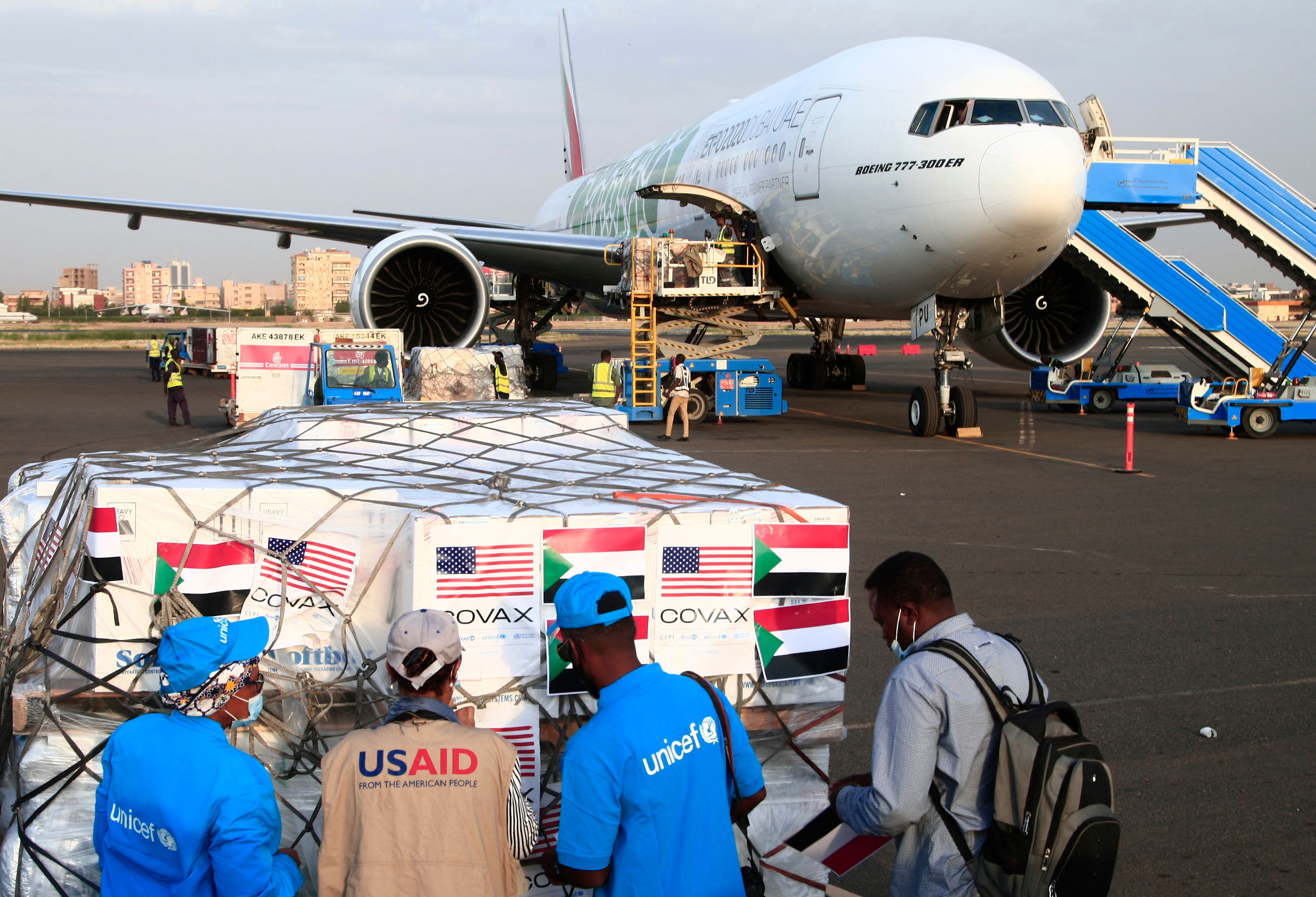 Editor's Note (12/21/21): This article is being showcased in a special collection about equity in health care that was made possible by the support of Takeda Pharmaceuticals. The article was published independently and without sponsorship.
As people in the U.S. and other wealthy countries begin lining up for COVID vaccine booster shots, most of those in the rest of the world are still waiting for their first dose. In many African nations, for example, less than 2 percent of the population—including health care workers and the elderly—has received a single COVID vaccination.
Most scientists agree boosters may benefit the elderly, the immunocompromised or others whose immune system did not mount a sufficient response to the original vaccine series. Some studies suggest that antibody levels in vaccinated people wane somewhat about six months after completing their primary vaccination. But there are few data showing a significant decrease in protection against severe disease in most healthy younger people.
Still, officials in several wealthy nations are already encouraging booster shots for wider swaths of their population. The U.S. Centers for Disease Control and Prevention has recommended boosters of Pfizer's COVID vaccine not only for people who are age 65 or older, are immunocompromised or have underlying health conditions but also—against the guidance of its own advisory board—for all adults in loosely defined "high-risk" occupations. (A Food and Drug Administration panel recently voted to recommend boosters of Moderna's and Johnson & Johnson's vaccines for similar groups as well.) And in August, two FDA officials stepped down over concerns about the Biden administration pushing health agencies to approve boosters for all vaccinated people after eight months without much evidence that protection against severe disease declines significantly in most people. Meanwhile Israel's government has approved boosters for everyone older than aged 12 or older at least five months after their last shot. And the European Medicines Agency has advised that a booster may be considered for everyone aged 18 and older after at least six months.
Given the low global vaccination rate, scientists and public health experts (including those at the World Health Organization) have condemned giving boosters to healthy people as immoral. "We're planning to hand out extra life jackets to people who already have life jackets while we're leaving other people to drown without a single life jacket," said the WHO's health emergencies director Mike Ryan in an August 18 speech in Geneva.
Yet the debate over wealthy countries' booster campaigns taking away doses that could be used for unvaccinated people abroad misses a key point: these countries have far more doses than they need for boosters, but governments—often mired in political considerations and bureaucracy—are neither using nor donating them. Wealthy countries' governments have already bought up the vast majority of the world's available vaccine doses and have preordered the majority of future ones—presumably in case boosters were needed. Canada, for instance, has purchased enough doses to vaccinate its population five times over—far more than the country would need for a booster campaign. Despite having pledged to donate some excess doses to the developing world, wealthier countries have mostly been sitting on their stockpiles, many of which are in danger of expiring. Of the 1.2 billion doses the U.S. has promised to donate, it has only delivered about 190 million. On October 7 the WHO released a plan that would allow 40 percent of the world to be vaccinated by the end of the year, but the agency said this would require all countries to "commit to equitable distribution of vaccines."
Booster campaigns in wealthy countries could potentially slow donations even further. "Everybody in global health is very despondent right now," says epidemiologist Madhukar Pai of McGill University in Montreal. "It's almost as if the logic for giving boosters is, 'Oh my god, we have all these millions of doses lying in our freezers; we need to use them. Let's start giving boosters for all the people.'"
There are, in theory, plenty of vaccine doses (either existing or in the works) for most of the world's people to get the primary course very soon. Experts project that 12 billion doses will have been produced by the end of 2021 and that 11 billion will be sufficient to vaccinate 70 percent of the world.
Even if the G7 nations—the U.S., U.K., France, Germany, Italy, Canada and Japan—and the European Union gave boosters to 80 percent of their residents older than age 12, more than one billion doses would still be available for donation to developing countries, according to data from the analytics firm Airfinity. "I've never seen a scenario where [wealthy] countries don't have a surplus," says Caroline Casey, the company's lead COVID analyst.
But one billion doses would be nowhere near enough to achieve the WHO's goal of vaccinating 70 percent of the world by June 2022—and this is where widespread booster campaigns could become a problem. "I understand why a politician would like to say, 'I want to do both'" booster campaigns and donations, says health law expert Brook Baker of Northeastern University. "But to pretend that a dose in an American arm doesn't mean one less dose in an African arm doesn't make sense." On an individual level, though, an eligible person's decision to forego a booster is unlikely to free up a dose for an unvaccinated person abroad.
Many countries have promised to donate excess vaccines to developing nations and to COVAX, a collaboration among the WHO and two international nonprofit organizations (the Coalition for Epidemic Preparedness Innovations and Gavi, the Vaccine Alliance) that formed to help equitably distribute vaccine donations throughout the world. COVAX had aimed to deliver two billion doses by the end of this year, but the donations pledged to it have been slow to materialize, and it is on track to fall 30 percent short of its goal. Its directors blame this on various government export bans, individual deals between suppliers and countries, production challenges and regulatory delays.
It is unclear why the donation process has been so slow. The Biden administration still hopes to vaccinate the 21 percent of the U.S. adult population who has thus far refused the jab, and it is also saving some doses in anticipation that vaccines will soon be authorized for children younger than 12 years old. The remaining excess doses are being kept in the U.S. out of caution s, White House advisers recently told Politico. Analysts at the U.S. think tank Council on Foreign Relations, meanwhile, contend that the U.S. is strategically donating some of its doses to certain countries such as Indonesia and Vietnam, where it is competing against China for influence.
Some experts argue that giving boosters to a large proportion of the population will further slow donations and cut into the supply. Pai adds that such a shortage could fuel another dangerous situation as well: deadlier variants of the virus are more likely to arise in unvaccinated people around the world than in people who have received a full vaccine course (even with no booster).
Adding to the urgency is the looming expiration dates of many vaccine doses. There is a risk, Baker says, "that there will be literally hundreds of millions that expire in warehouses out of an excess of caution or selfishness." Airfinity's data show that 241 million doses currently held by G7 and E.U. countries could expire and go to waste if they are not used by the end of 2021. If these doses were donated on top of existing pledges, 70 percent of the world could still be vaccinated by May 2022. But that could only happen if the recipient countries were given enough time to mount a vaccination campaign before the doses expire. Waiting too long could make it logistically harder to get vaccines into people's arms, Baker says.
Casey and Baker propose several strategies that wealthy countries could pursue to help with the situation. These include cancelling preorders or donating doses now and buying more later if boosters are needed.
Ultimately, experts say meeting global vaccination goals will require an increase in manufacturing capacity throughout the world—including in places, such as Africa, that are not currently making COVID vaccines. "You can't rely upon charity measures as a global public health strategy," says Kate Elder, senior vaccines policy adviser at Doctors without Borders'/Médecins Sans Frontières' Access Campaign. But expanding production would require companies to waive their intellectual property rights (either voluntarily or through government coercion), thus allowing more manufacturers to start making vaccines. Several countries, including Germany, have blocked related intellectual-property transfer agreements. And companies have been reluctant to waive such rights, despite some having received U.S. government funds to develop a COVID vaccine.
Until there are more manufacturers, Pai says, the numbers show that boosters for everyone in wealthy countries should be off the table. "Whether we like it or not," he says, "it is kind of a zero-sum game unless suppliers go up."