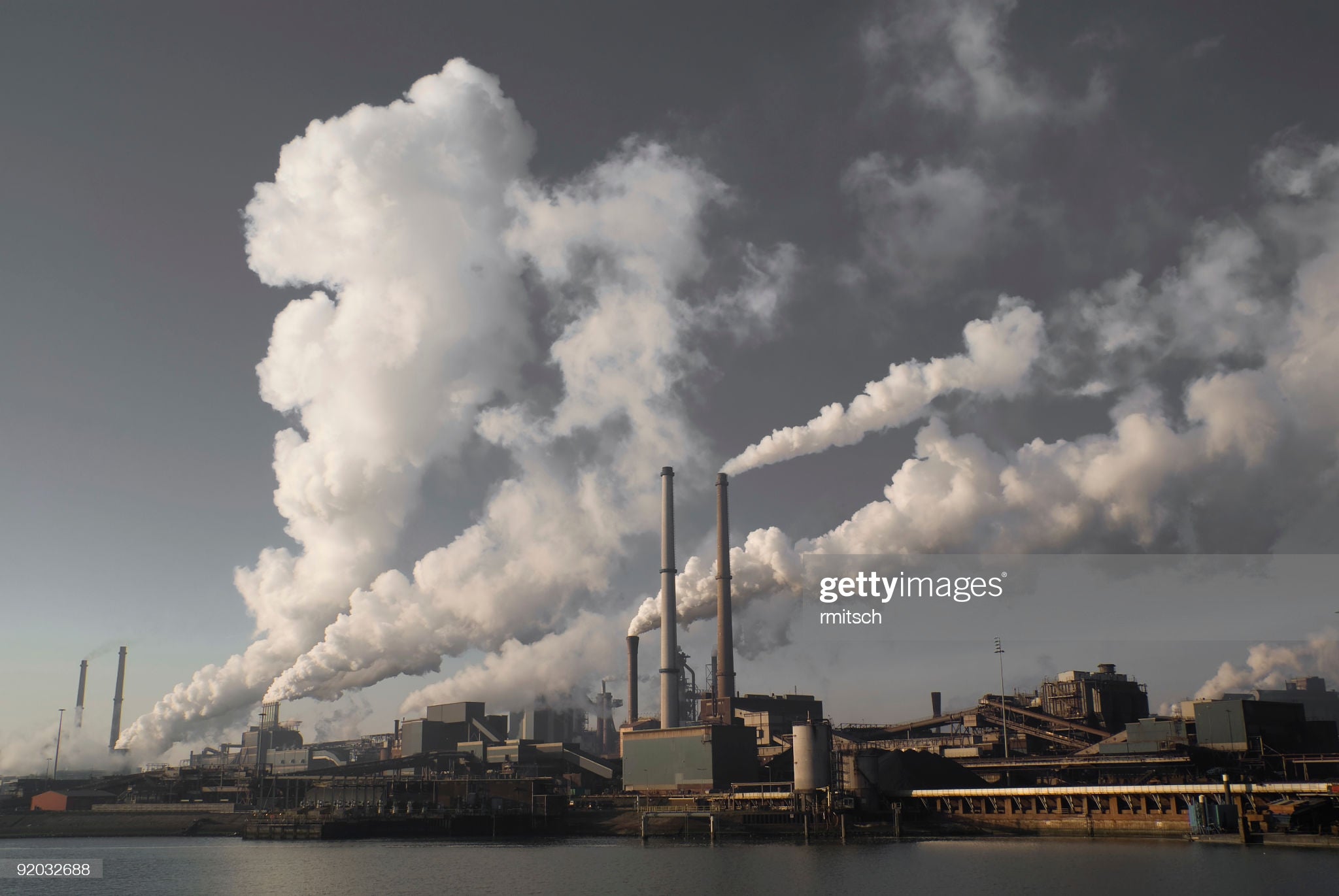 Carbon capture has long divided environmentalists. Now, that fissure is spilling into the debate over the $1.7 trillion reconciliation bill before Congress.
It concerns a provision governing 45Q, the tax incentive available to carbon capture and storage projects. In the House version of the bill, also known as the "Build Back Better Act," a power plant equipped with carbon capture technology would need to catch 75 percent of emissions in order to qualify for the credit, which the bill would increase from a maximum of $50 per ton to $85.
Groups like the Clean Air Task Force and the Great Plains Institute, which support carbon capture, say the requirement for catching such a large amount of emissions could hamper deployment of the technology and undermine President Biden's climate goals.
Opponents of carbon capture, like the Sierra Club, say the bolstered tax credit could offer a lifeline to coal plants.
The debate is playing out amid fervent efforts by the White House and Senate Majority Leader Chuck Schumer (D-N.Y.) to win over Sen. Joe Manchin, the West Virginia Democrat who holds a swing vote and could determine whether "Build Back Better" passes or fails.
Manchin often warns Democrats he will not vote for a bill he thinks will eliminate fossil fuels. Some observers believe he might be more inclined to support the package, which contains about $555 billion in clean energy and climate spending, if it provides more support to fossil fuels through carbon capture.
The debate hints at a wider fight over long-term efforts to green the grid. Utility executives and electricity analysts widely believe it is possible to generate somewhere between 70 percent and 90 percent of the country's power through a combination of low- to zero-carbon resources like renewables, nuclear and hydro (Climatewire, Nov. 13, 2020). But zeroing out the remaining emissions without jeopardizing the reliability of the grid is a challenge.
That's where carbon capture might play a role.
"No credible modeling shows that variable renewables plus hydro, wood, and nuclear can make up more than, say, 80-85% of US electricity production," wrote Jay Apt, a professor who studies the electricity sector at Carnegie Mellon University, in an email to E&E News. "The remaining bit must be flexible resources. Gas with CCS is likely to be the least expensive."
Indeed, the fight between greens is based largely on competing assumptions of how utilities will use a revamped 45Q tax credit. Groups like the Clean Air Task Force largely assume it would benefit gas plants the most.
The advanced age of most U.S. coal plants, coupled with strong competition from gas and renewables, means that the deployment of carbon capture at coal plants would be limited, said John Thompson, technology and markets director at the Clean Air Task Force.
Yet carbon capture could play an essential role in stabilizing the grid as more power surges through its wires to meet rising demand from electric vehicles, heating and other sectors of the economy, he said.
"We need this technology to be deployed in the power sector," Thompson said.
The Clean Air Task Force joined a group of unions, utilities and coal interests on a letter to Manchin asking the Senate to eliminate the 75 percent carbon capture requirement included in the House bill. POLITICO was the first to report on the letter.
The problem with the 75 percent requirement is twofold, its critics say.
First, it's applied on a facilitywide basis. Most carbon capture projects built so far catch emissions from a single unit at a power plant. Power plants, particularly large ones, are often made up of several generating units that can vary in age, efficiency and even the fuel they burn. By making the requirement facilitywide, critics argue the House provision would limit the opportunities to employ carbon capture technology.
They see another problem, too: A plant that falls just short of the 75 percent requirement, because of testing or maintenance issues, would fail to receive any credits. That could chill carbon capture investment, they say.
The Clean Air Task Force estimates that annual CO2 sequestration will reach 77 million metric tons in 2031. But if the House provision passes, the amount of captured carbon could plummet to 19 million tons, the group estimates.
"There is a concern that what might make perfect sense economically on its face is now off the table because of the minimum capture requirement," said John Larsen, an analyst at the Rhodium Group.
The Sierra Club, by contrast, worries that the revamped 45Q credits are rich enough to make once uneconomic coal plants profitable.
The credit is paid per ton of CO2 sequestered, meaning power plant operators will have a strong incentive to run the plant as much as possible. That could potentially crowd out other clean energy resources, said Jeremy Fisher, a senior strategy and technical adviser at the Sierra Club.
The emissions impact is potentially twofold.
A coal plant that sequesters 75 percent of its carbon dioxide has the emissions profile of a natural gas plant, Fisher noted. But the provision could also entice coal plant operators to use 45Q as a delay tactic, staving off retirement while they study the feasibility of using 45Q to help finance carbon capture projects.
Given the troubled history of those projects, there is a good chance they won't be built. But delayed coal plant retirements would result in more cumulative emissions, Fisher said.
The House's capture requirement prevents more speculative endeavors for carbon capture and sequestration, he said.
"We need to be in a space where CCS is being used as a last-mile solution, and not as competition for clean energy technology," Fisher said.
Robbie Orvis, an analyst at Energy Innovation: Policy and Technology, echoed that point. Many of the remaining U.S. coal plants are in conservative states, where Republicans control utility commissions and are eager to prevent closure of uneconomic coal plants, he said.
In North Dakota, a large coal plant slated to close was purchased by a company interested in carbon capture after Gov. Doug Burgum (R) campaigned to keep it open (Energywire, July 1). Wyoming has passed a law requiring its utilities to consider the sale of coal plants before it moves to close them (Climatewire, Feb. 15, 2019). And utility regulators in West Virginia recently ruled that consumers should pick up the cost of upgrading a coal plant there after regulators in neighboring Kentucky and Virginia prevented the plant's owner from recouping the costs from consumers in their states.
Removing the House's carbon capture requirement could provide a major revenue source for keeping coal plants open, but without the emissions guarantee, Orvis said.
"The easier you make it to backslide, and defer cost-effective plant openings and closures, the more prone you are to get increasing cumulative emissions," he said.
Coal interests, for their part, have been vocal champions of removing the 75 percent requirement.
The letter to Manchin was signed by the National Mining Association and the Wyoming Mining Association, interest groups representing the coal industry, as well as coal plant operators like Basin Electric Power Cooperative and the Prairie State Generating Co.
Support for carbon capture is especially important for coal given the world's increasing focus on climate, said Travis Deti, who heads the Wyoming Mining Association.
"From the industry standpoint, we see it as necessary to keep coal viable going forward," he said.
Reprinted from E&E News with permission from POLITICO, LLC. Copyright 2021. E&E News provides essential news for energy and environment professionals.