While space games and those steeped in science-fiction tend to fare best on consoles and PC, quite a few sci-fi games reach the mobile market as well. However, given the shovelware that clutters Apple's and Google's app stores, it might be hard to figure out what sci-fi games are worth your time.
Luckily, we've got a list for that. Showcasing 10 of the best sci-fi- and space-themed games across iOS and Android, this list offers a smorgasbord of genres, from arcade twin-stick shooters to classic RPGs and everything in between. If you want to fly spaceships or mow down aliens, get ready to find your next mobile-gaming addiction.
Xenowerk™ (iOS, Android)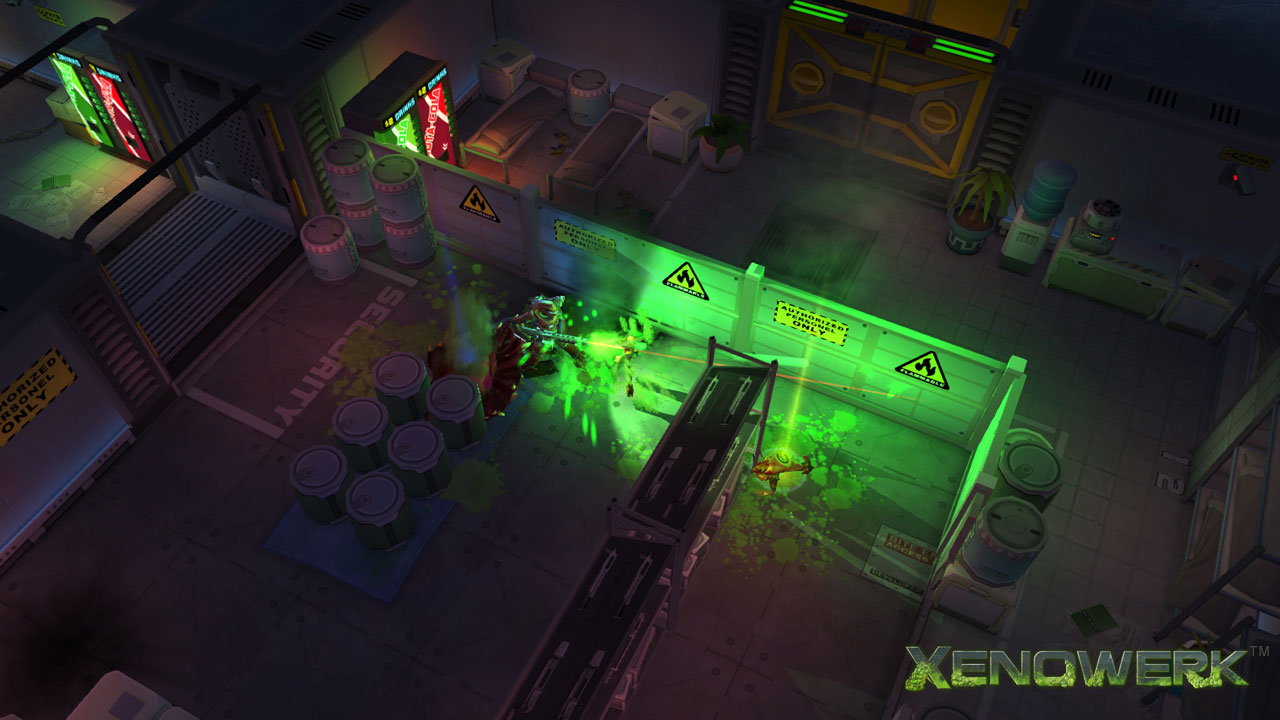 For twin-stick-shooter fans, Xenowerk is definitely worth checking out. Featuring 50 levels filled to the brim with slimy mutants, spooky laboratory hallways and atmospheric dread, this sci-fi game is an interesting exercise in design. It emphasizes lighting dynamics, arming you with a flashlight and some zany firearms with which to fend off hordes of shadowed, jump-scare-ready monsters. It's a bold take on the twin-stick shooter genre, and Xenowerk is doubly ambitious for tackling such an endeavor as a mobile game. Check it out! 
PinOut (iOS, Android)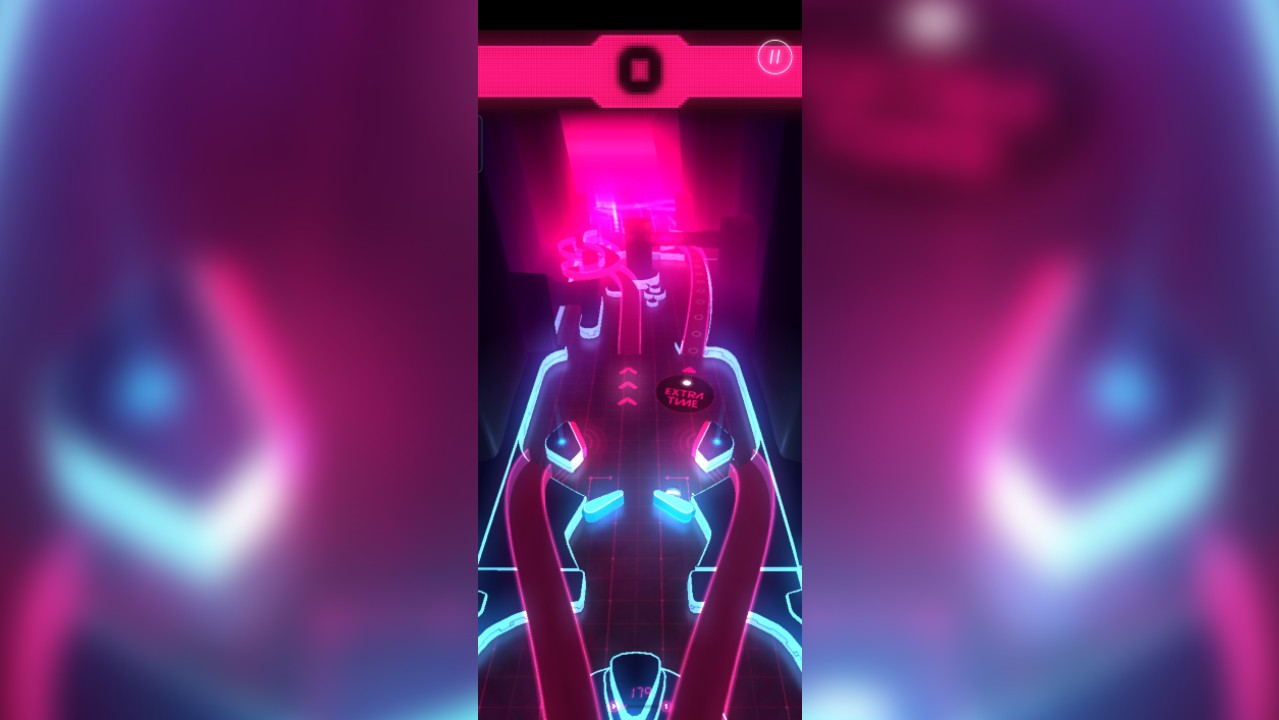 It's arcade-style pinball, with a whole lot more pizzazz and flair than you're used to. Riffing off the sci-fi aesthetic of Tron, PinOut features glowing, neon-drenched pinball tables that stretch on (seemingly) forever, and you can bounce balls around in these tables until the game's timer clocks you out. It's stylin', simple, old-school fun with a new-school look, and it's a great way to pass the time.
Shadowgun Legends (iOS, Android)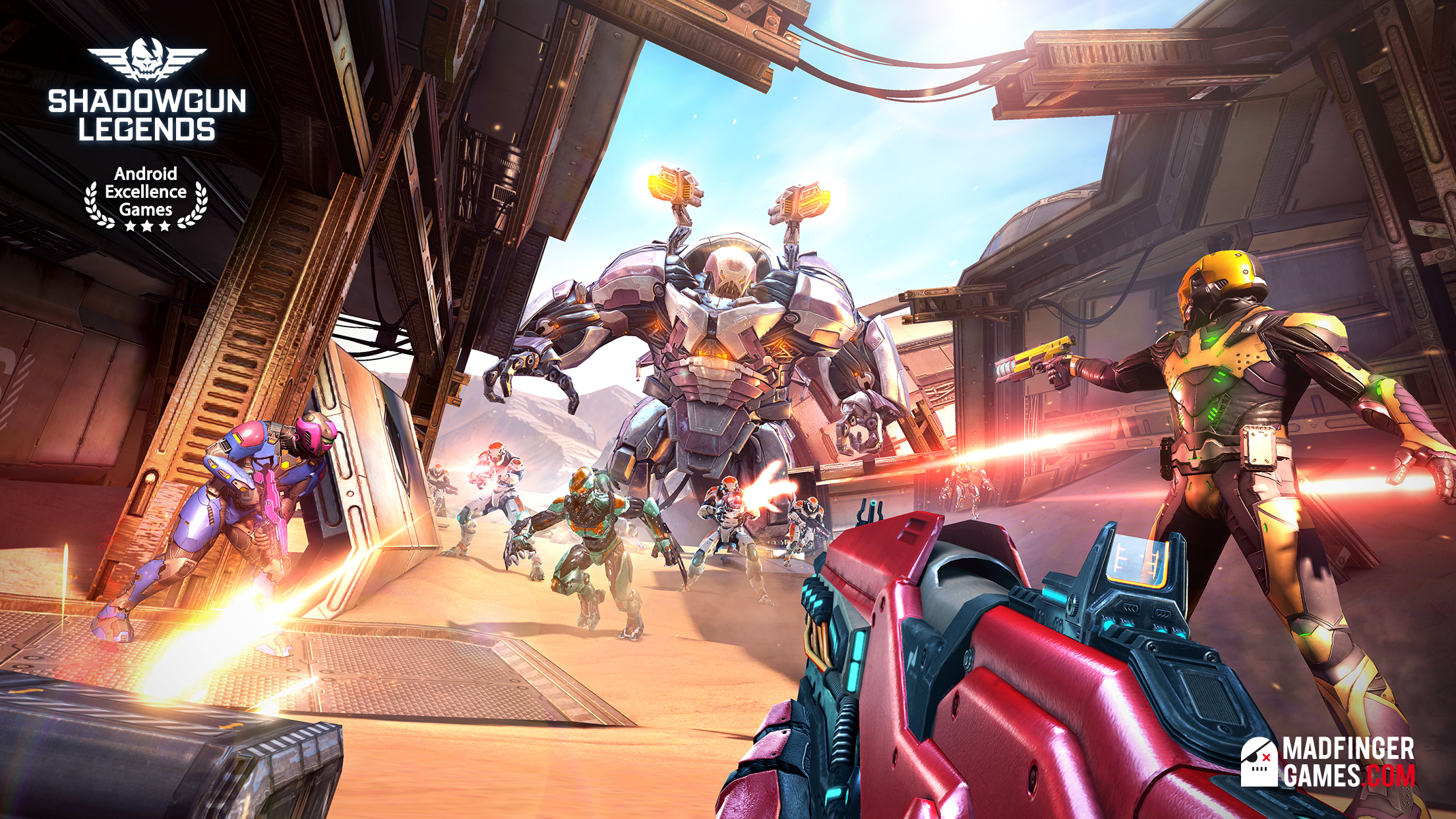 This is a brilliant free-play game that doesn't disappoint. It's a simple space shooting game that isn't restricted by timed challenges or limited by a lack of energy sources. Shadowgun Legends is the perfect game for a quick distraction or if you want to spend longer battling it out with alien enemies. The story of the game is a little slim, but what it lacks in narrative it makes up for in graphics.
Characters are customisable and with each level you can gain more points to spend on further customization. You can show off your customizations with other players using the many multiplayer dual features, such as 4-on-4 team battles. The games' controls are smooth and easy to follow, for an all-round enjoyable experience
N.O.V.A. Legacy (iOS, Android)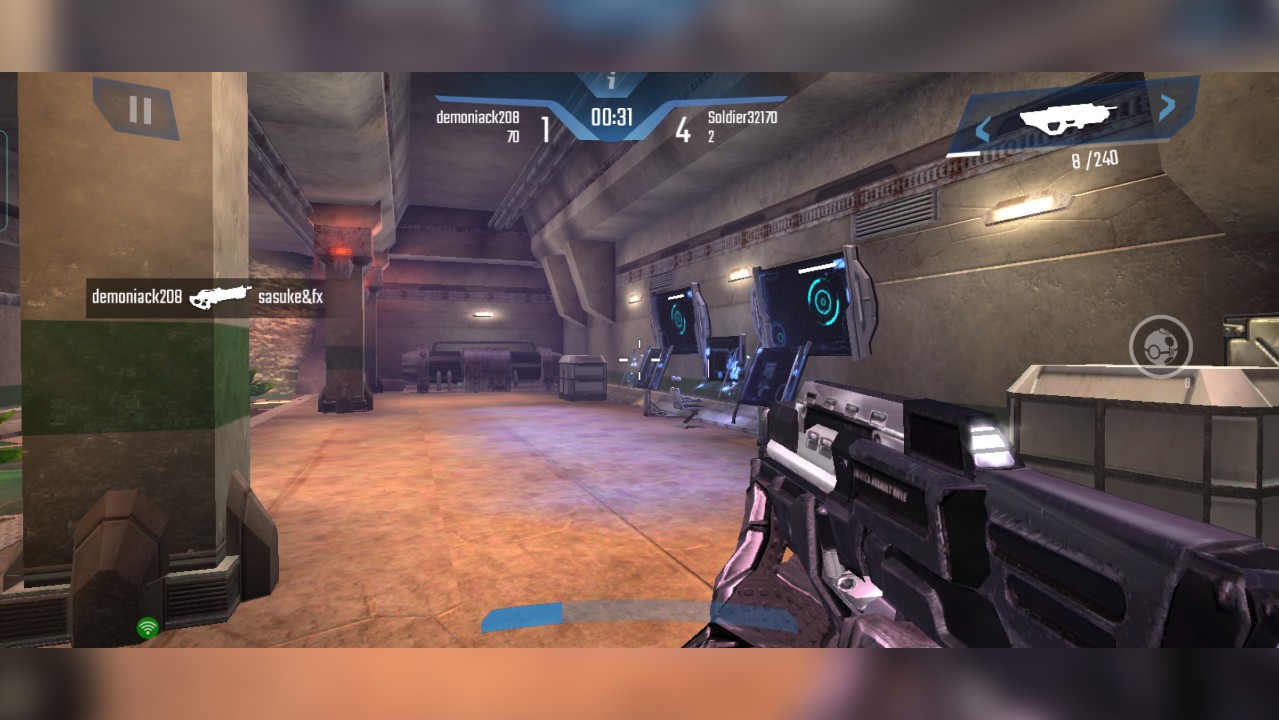 N.O.V.A. Legacy is a noble attempt at capturing the console FPS experience in a mobile environment. Featuring a Halo-esque space setting and plenty of colorful, armor-clad marines, Legacy is pretty honest about what it's putting on the table: some mindless, flashy, single-player FPS action to sate sci-fi fans during their commutes to work. However, the game also features a fully realized online multiplayer deathmatch mode, which is a great addition for more-dedicated gaming sessions.
Galaxy on Fire 2™ HD (iOS, Android)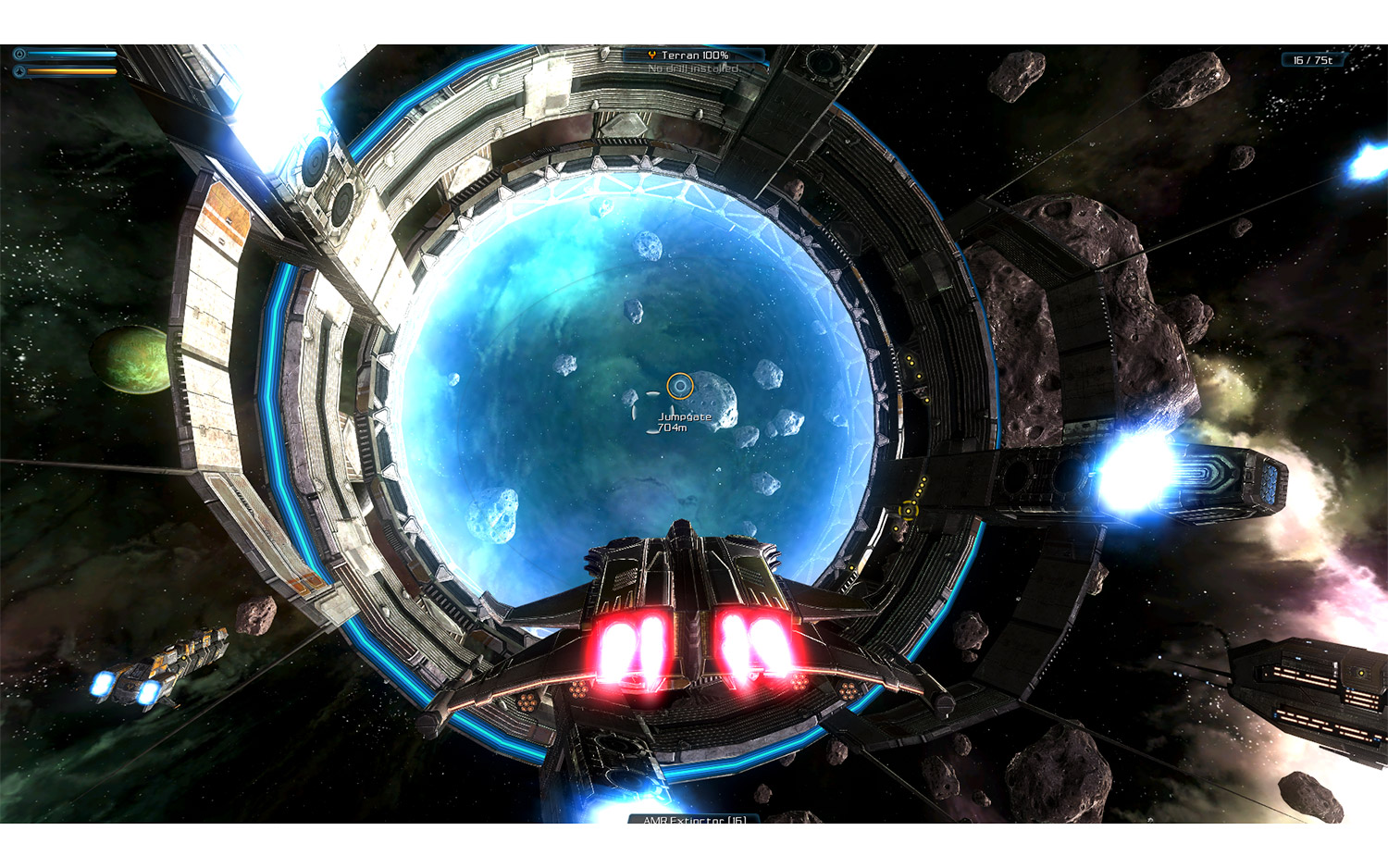 Galaxy on Fire 2 HD has everything, barring a cool name. There's resource management, spaceship customization, sandbox and story-driven gameplay, high-octane spaceship dogfights, voice acting, a sweeping orchestral soundtrack, and more! If you want a fully fledged space-combat experience in the palm of your hands, GoF2HD will do the trick just fine. Be wary, though: The touch-screen controls take some serious getting used to and can be somewhat dodgy even for dedicated fans.
Gravity Rider: Space Bike Race (iOS, Android)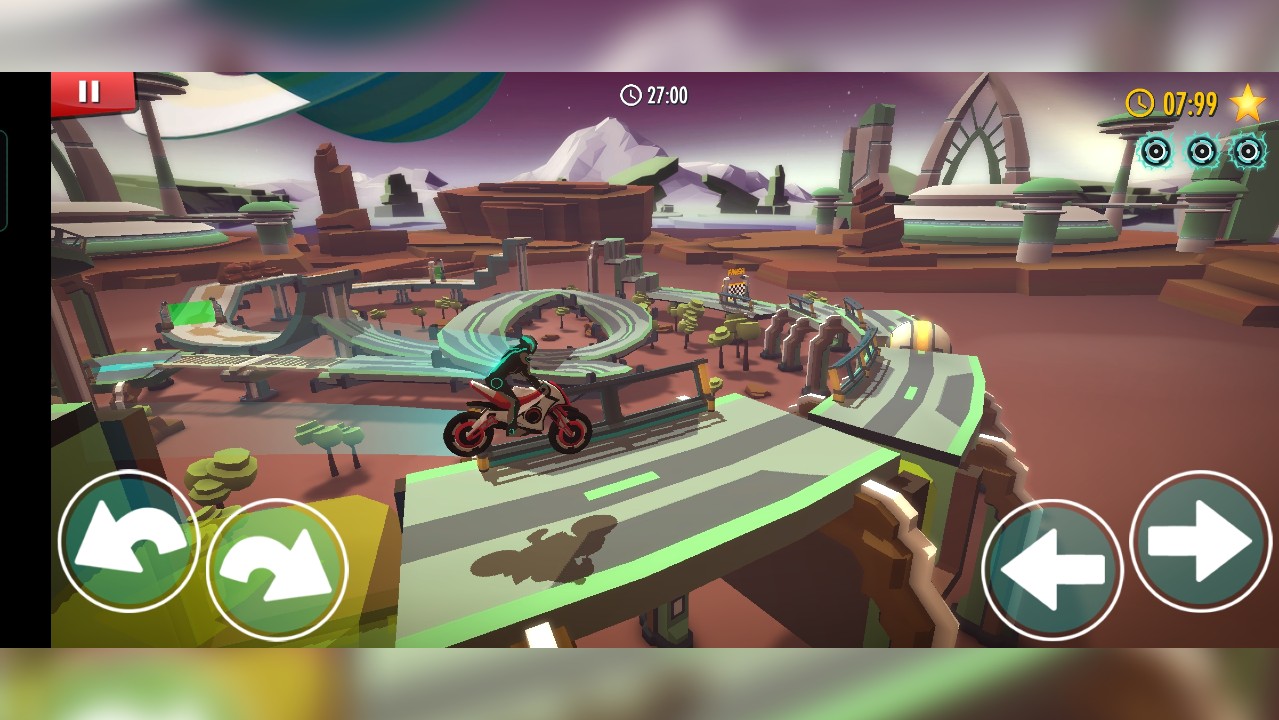 It's an easy game to get to grips with, with a simple and straightforward aim to cross the finish line in the quickest time. The game lets you create a futuristic motorcycle racer and battle it out on increasingly difficult tracks. Along the way, you can also upgrade and customise your bikes, such as engine size, controls and color. What's most improvising about this game is its smooth controls and game-play physics. Players can glide around tracks, making sure to tackle any obstacle their way, set records, complete tasks and perform tricks. It's a simplistic game design but one that's highly addictive. 
Marvel Contest of Champions (iOS, Android)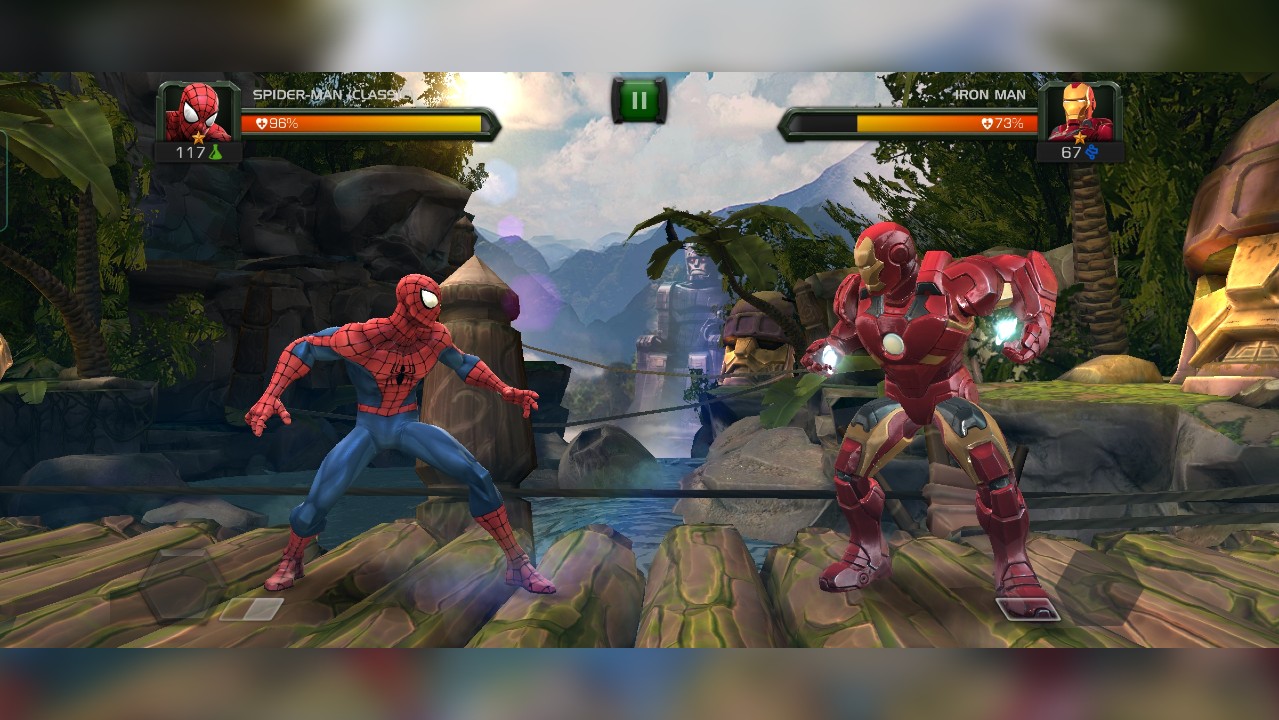 Contest of Champions is a fighting game that pits virtually all of Marvel's comic book heroes and villains against one another. From Lady Thor to Red Hulk, almost every iteration of every major Marvel character is present, each armed with his or her own unique supermoves. It's a simplistic game that you can conquer fairly easily via some mindless screen tapping, but given its all-but-endless amount of content, it's a great time sink for Marvel fans and sci-fi geeks with too much time on their hands. It's also the only place you can have Iron Man and Ultron beat the oil out of each other in space (at least on mobile — on consoles and PC, Marvel vs. Capcom: Infinite offers similar, flashier thrills)
Dead Effect 2 (iOS)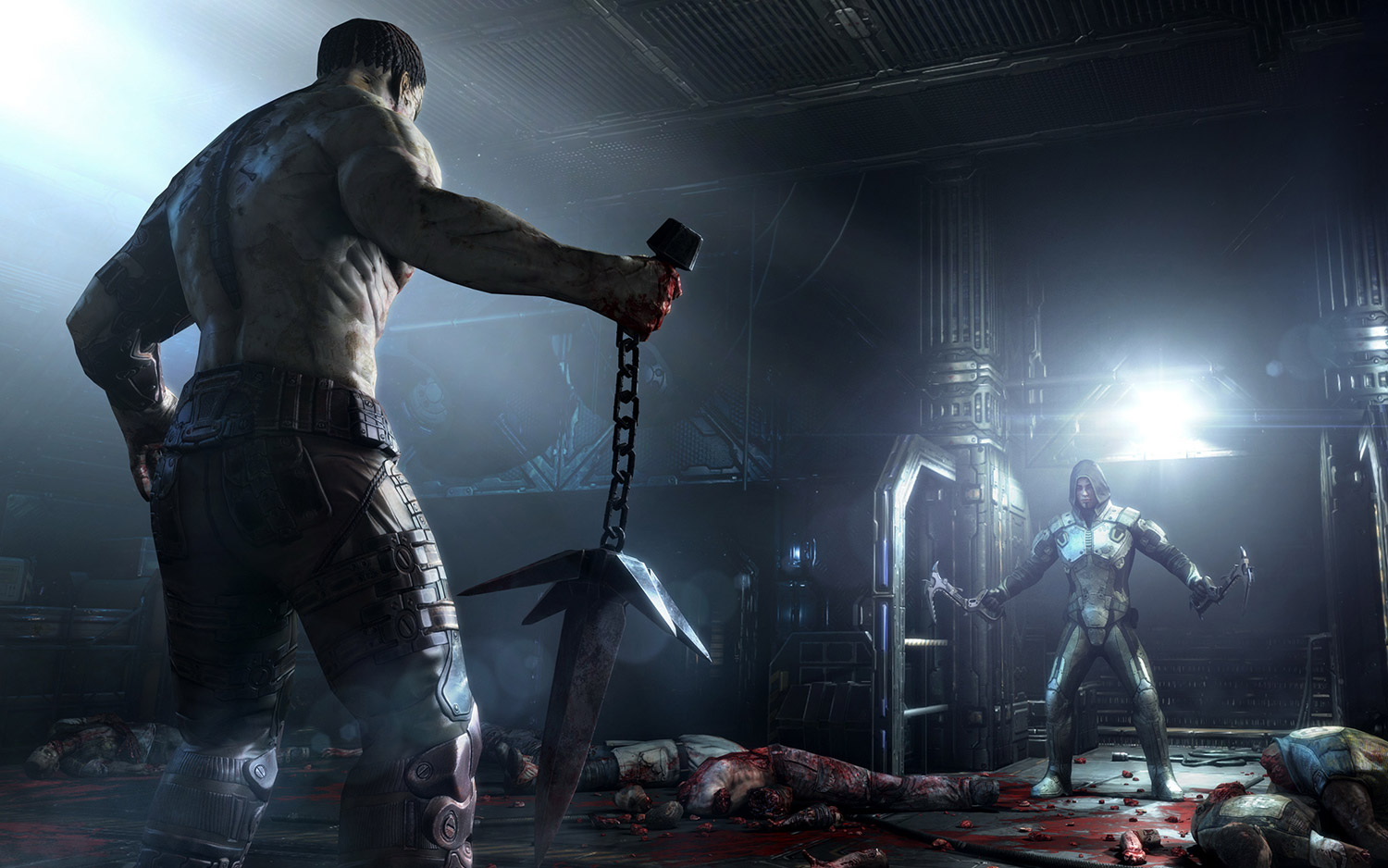 For anyone wanting a mobile clone of Dead Space, Dead Effect 2 has you covered. While it riffs heavily off Dead Space in its isolating, claustrophobic station setting that's infested with zombie-like monsters, DE2's heavy-handed borrowing from that franchise's mold works in DE2's favor. It's the only mobile game to deliver an action-horror experience quite this well. This title offers a lengthy campaign and quite a few RPG elements, so if you want lots of playability and replayability from a thinly veiled mobile ode to Dead Space, Dead Effect 2 makes a compelling case for a place on your phone.
Available on: iOS 
Eve Echoes (iOS, Android)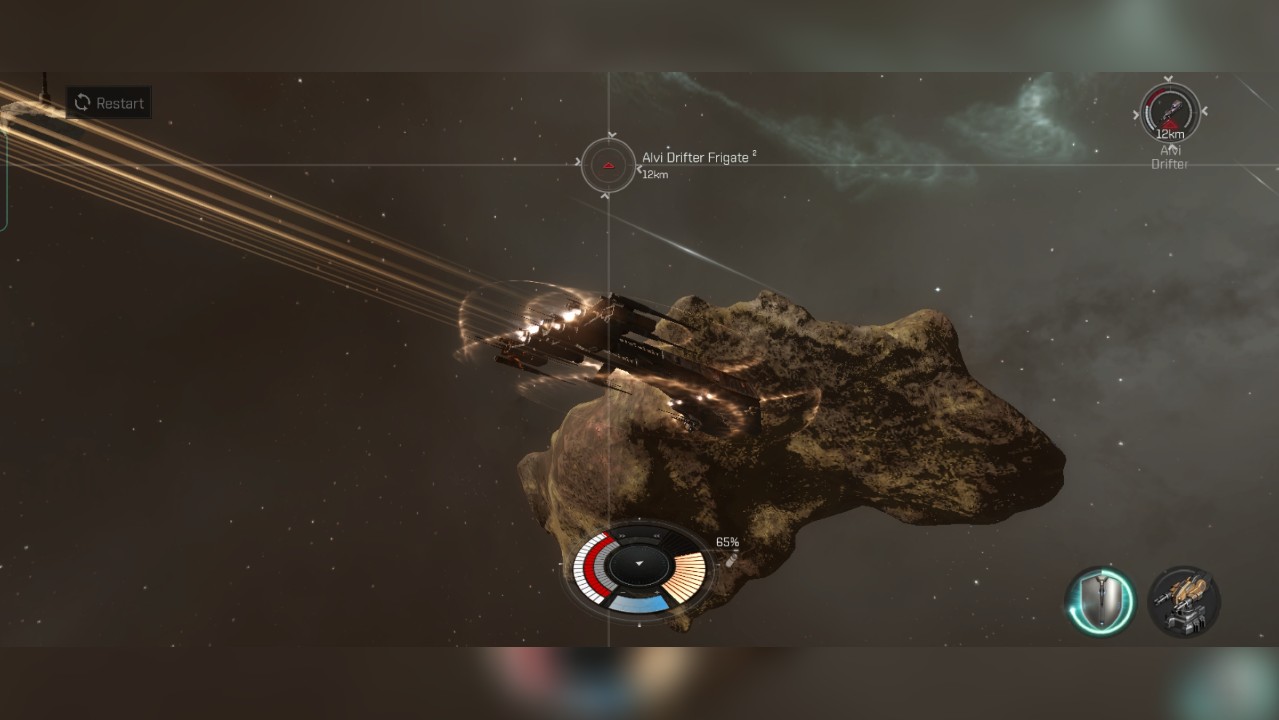 EVE Echoes takes the complex game, EVE Online, and condenses it seamlessly into this action-packed mobile game. It's worth noting that EVE online accounts and progress are not shared on the mobile game.  
Once you've created your character, it's pretty much an open world game to do with as you please. Your character can build ships, mine ore and begin their journey to become a space trader or perhaps a pirate and loot other vessels. This space game is very much what you make of it. There is a 10-on10 team battle mode where you can choose from pre-made ships and fight it out arena-style to earn Loyalty Points which can be spent for prizes. Overall, the beauty and visual detail in this game is stunning, especially when considering it's been made for mobile devices.
Riptide GP: Renegade (iOS, Android)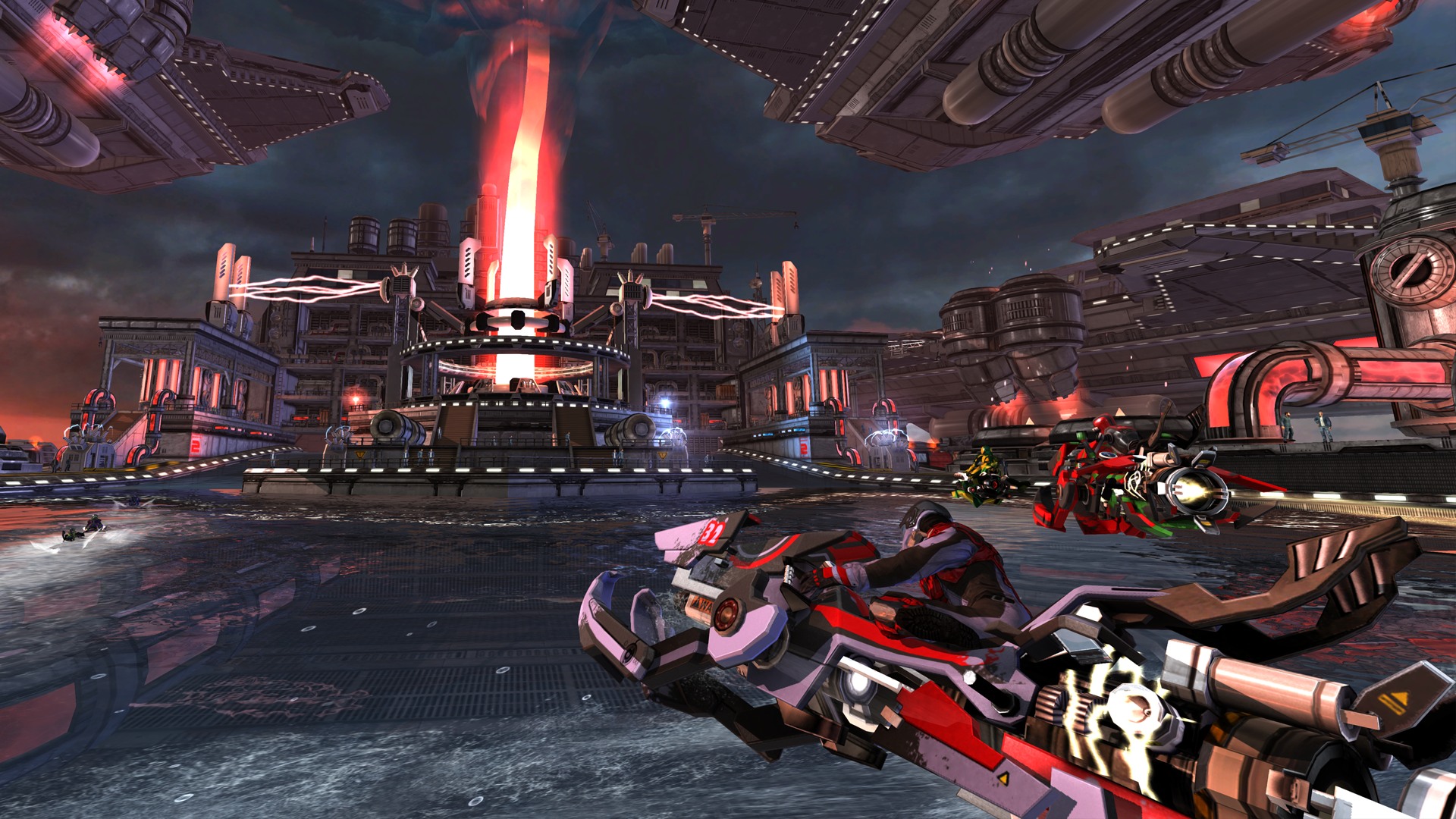 Riptide GP: Renegade claims to be the future of "illicit hydrojet racing," and it more than lives up to its strange promise. It's got a career mode that explores the "illicit" angle of the title's marketing, and the game's online multiplayer component really excels at spotlighting the fun of Riptide's core hydrojet racing. This feels like a mobile sci-fi racer ripped right out of an actual arcade-racing setup, the kind you and your friend would pay five dollars' worth of quarters to ride in. In short, it's awesome.